Have you started shopping for patio furniture to decorate your outdoor spaces? Look into the benefits of all weather wicker outdoor furniture at PatioLiving!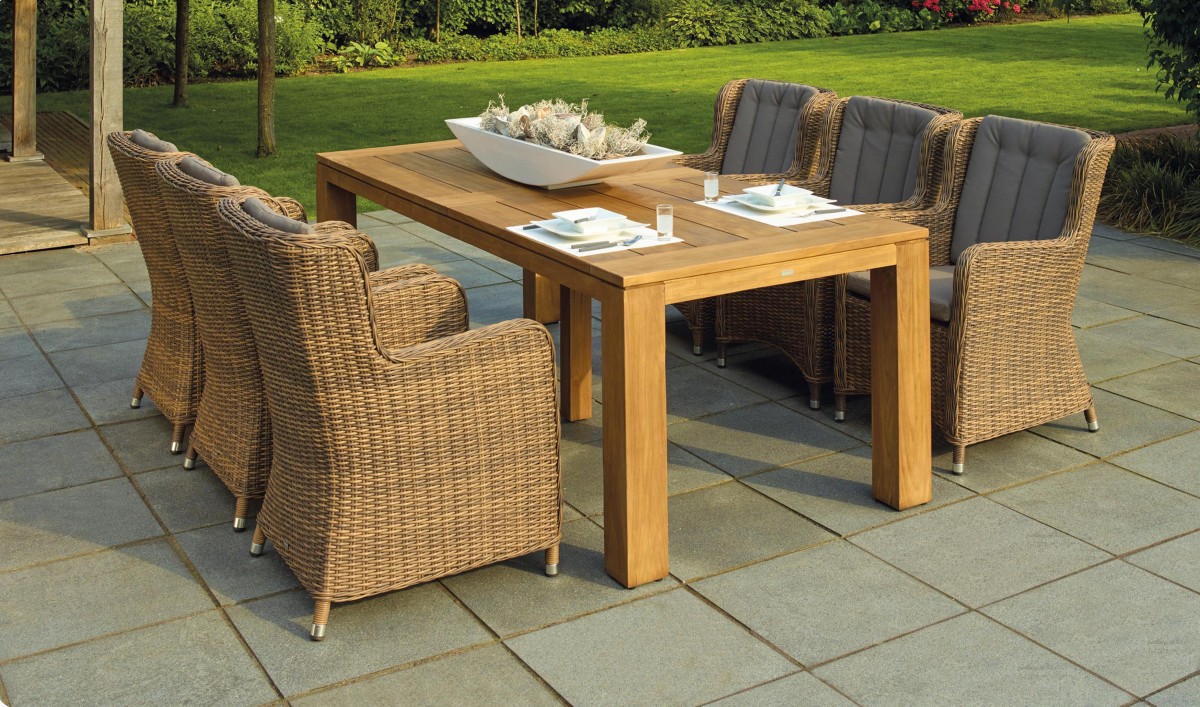 You're ready to elevate your exterior spaces with patio furniture and accessories, but you aren't sure which materials would be best. Should you go with wrought iron, wood, or resin? At PatioLiving, we're the outdoor furniture experts, and we can help you decide on the premier materials, colors, and styles for all your exterior pieces. If you're wondering what type of furniture to use for your outdoor décor, look into all weather wicker outdoor furniture.
What's all-weather wicker furniture? Read on here to learn all about what exactly wicker is, and all the benefits you can enjoy when you use it for your exterior spaces!
What is Wicker?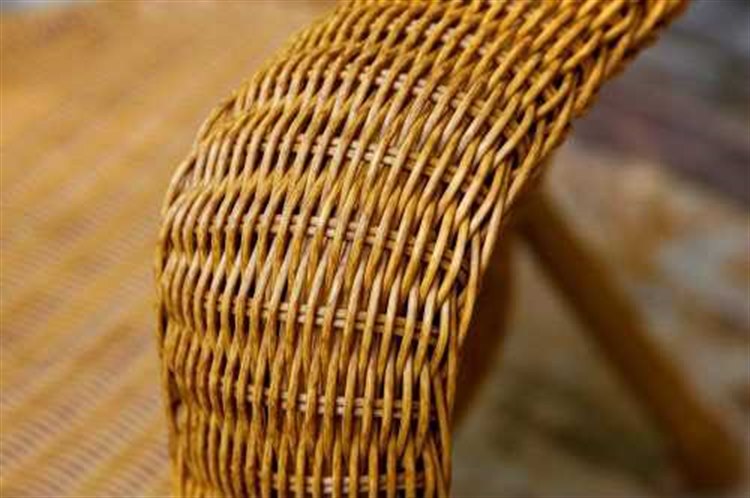 Wicker is not a specific material type, rather it is the weaving style that utilizes pliable materials to make furniture, accessories, and even dishes and baskets. There are many styles of natural wicker furniture available, but we can tell you that manufactured materials for wicker are often more beneficial. In this blog, the experts at PatioLiving bring you the top seven reasons why resin wicker furniture is so much better than natural wicker, wood, and metal pieces.
Materials
Wicker can be made of several different types of material, but to be called all weather wicker outdoor furniture, it must be made of resin. Natural wicker is made of organic plant materials, but these materials simply aren't not made to survive in the outdoors. If you want natural wicker furniture, keep it inside your home. Complement this style outdoors with resin wicker made from PVC.
All weather wicker outdoor furniture looks exactly like natural wicker, it's much easier to make, and it's very easy to maintain. Resin wicker is water resistant and won't grow mold or mildew. It also isn't made up of any metals, so it's lightweight and won't rust or oxidize.
Durability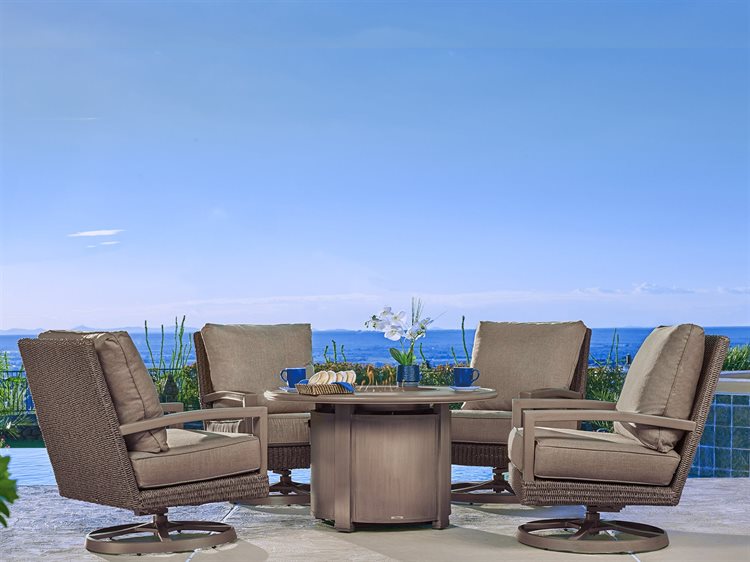 Wicker simply means that material is woven. When you choose to weave resin, it keeps the furniture extremely light and durable. Resin and PVC both have an extremely long lifespan, and can last for years in your yard. Resin wicker can last for upwards of a decade — even when exposed to the elements.
Even though all weather wicker outdoor furniture is incredibly durable, you should still bring it inside during inclement weather. With too much exposure to rain, the paint on resin can start to fade. Strong winds can also blow this lightweight furniture away, so if there are tornado or wind warnings, bring your dining sets and lounge sets indoors.
Versatile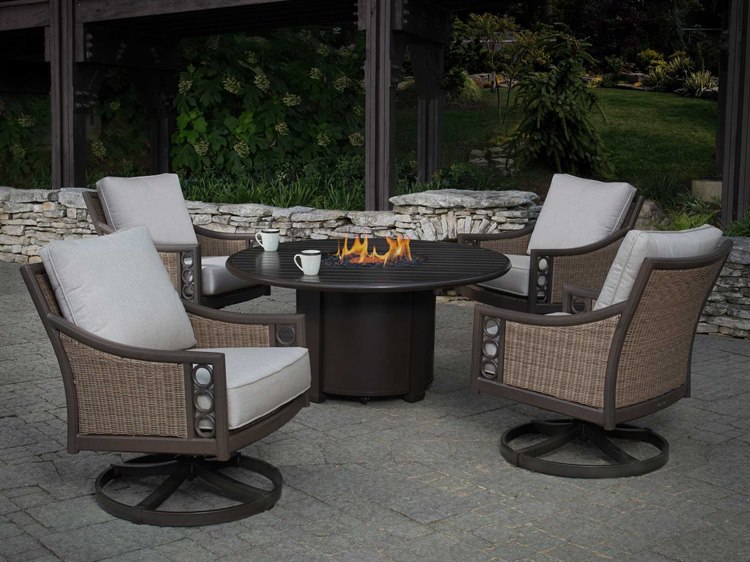 All weather wicker outdoor furniture is an incredibly flexible material choice. It can be woven in a number of different styles including:
There are a few additional styles that can only be woven with natural fibers, but you'll find plenty of options for weaving styles in resin wicker.
In addition to different weaves, resin wicker is also available in so many different shades and colors. You can keep your furniture looking natural in varying brown hues or get a little more playful with bright colors.
Maintenance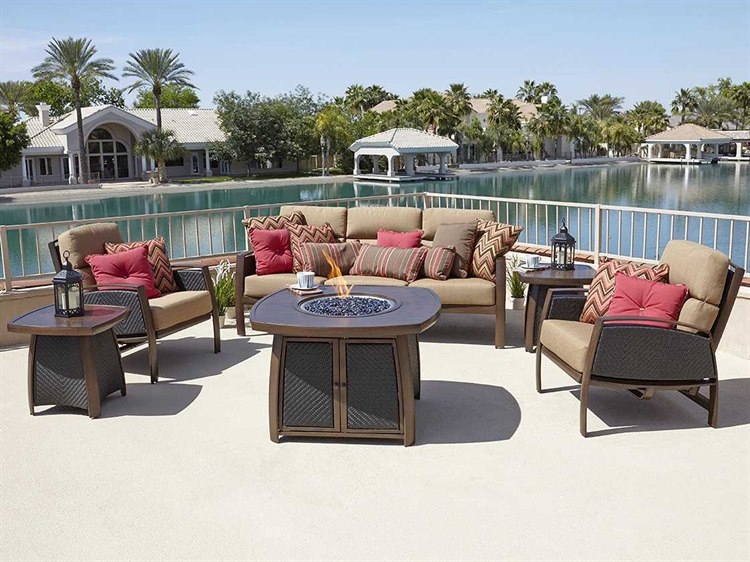 One of the best features of all weather wicker outdoor furniture is the minimal maintenance required to keep your exterior décor looking fresh. You can clean your wicker furniture with a garden hose and occasionally wipe it down with a damp, soapy cloth if it gets too dusty. There is nothing that oxidizes or gets bent out of shape like with aluminum or metal furniture. You also don't have to worry about termites or pests like you would with wooden outdoor furniture.
Homey Aesthetic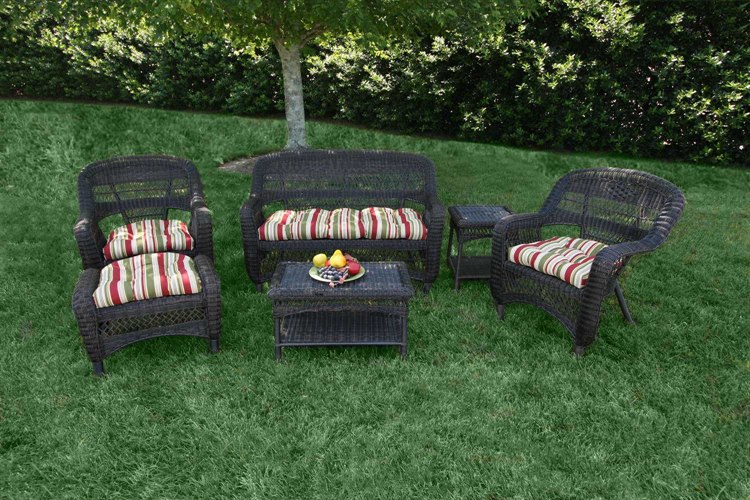 While resin is a manufactured material, the weaving style still exudes a natural beauty that recalls a traditional, homey feel. It's incredibly welcoming to the eye — especially when accented with patterned pillows and throws. It's the ideal choice for outdoor entertainment and an ultra comfortable place to sit and rest. Whether you choose wicker benches, sofas, or swings, these pieces create an inviting environment for guests.
All-Weather Wicker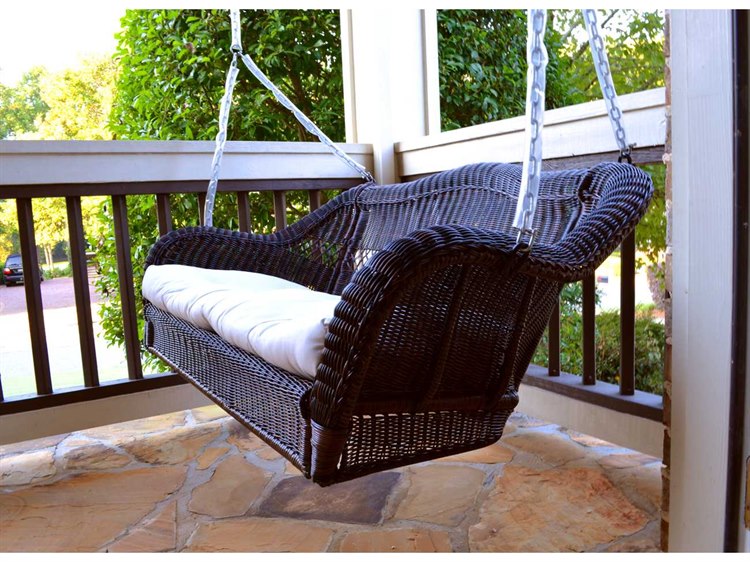 Resin wicker by definition is all-weather wicker. It can survive most types of weather and a variety of climates. From the scorching heat of Arizona and the humidity of Texas to the mild temperatures of California and the snowy winters of the Northeast, your all weather wicker outdoor furniture is built to thrive in all of them. Resistant to rain, extreme heat or cold, and humidity, there is no other furniture that can withstand the same abuse.
Affordability
While for many, the price tag isn't a deciding factor in their decorating endeavors, why wouldn't you want to save a little bit of money if you could? Since many all weather wicker outdoor furniture are made with sustainable materials that are more cost-effective than natural fibers, the final price is often much lower than wicker made from willow, reed, rattan, or bamboo. Furthermore, the kind of weatherproofing that natural materials require to make them as durable as their resin wicker counterparts is often prohibitively expensive for many families.
Shopping Wicker Furniture at PatioLiving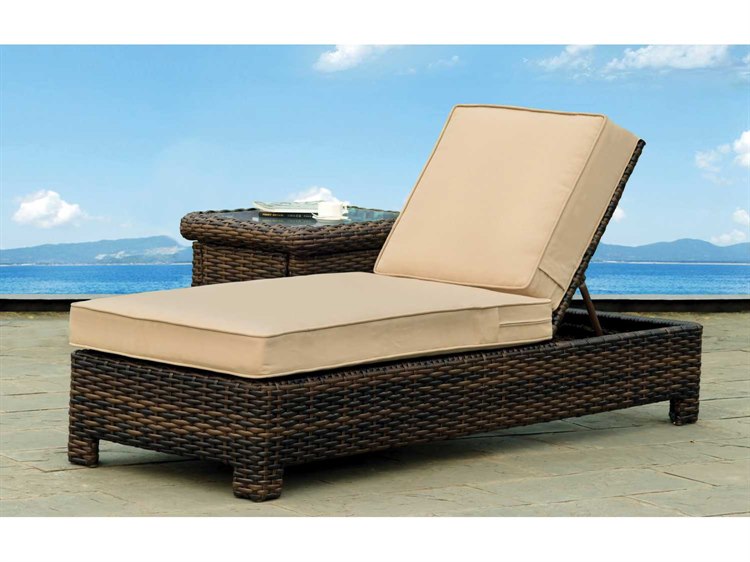 Although many metal furniture pieces are incredibly sturdy and durable, there are just too many liabilities that you won't have to deal with if you choose resin wicker. From the quality and weather resistance to its easy maintenance and storage, resin wicker is simply better than most other furniture you'll find on the market.
Whether you've fallen in love with the idea of all weather wicker outdoor furniture or you insist on keeping it natural, PatioLiving has the wicker furniture styles and brands you're looking for. Wicker chaise lounges, wicker bar stools, wicker ottomans, wicker lounge beds, and so much more are right at your fingertips at PatioLiving. Explore our entire inventory today to find the set or piece that speaks to you.