Give your deck the best in modern outdoor design with wicker, wrought iron, and more. Read on to learn some on-point decorating tips from PatioLiving!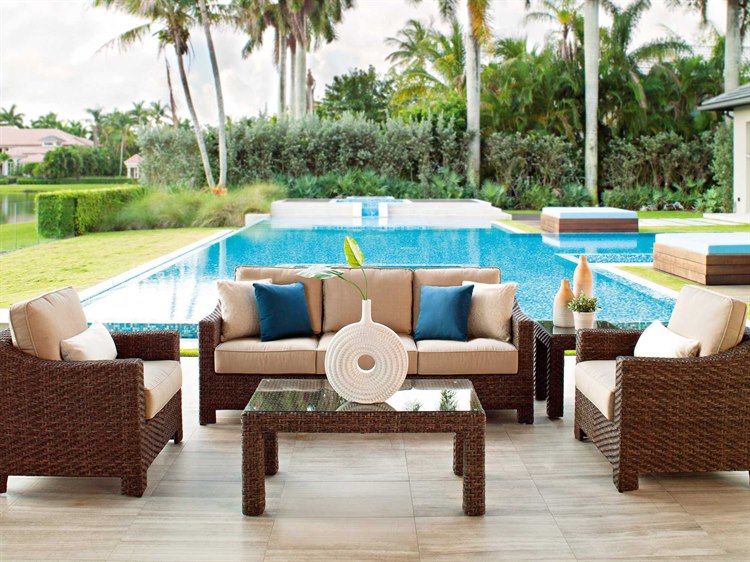 With every new aesthetic trend that graces the home decor marketplace, it can be difficult to figure out how to keep your own lawn or patio looking up-to-the-minute. Fortunately, we at PatioLiving are here to help with a few tips that'll help you cut down on stress and spending alike! We think you'll be surprised at just how easy it can be to deck out your home's exterior in modern outdoor design.

1. Buying in Sets
No matter how you want your outdoor gathering area to look, you can usually find a comprehensive set from a company that will take pains to match each item to a unified aesthetic. Whether you're searching for a specific material like wicker or are focusing your design around a specific area of your outdoor arrangement, such as your pool, you can find a convenient configuration of items that can help unify the modern outdoor design you're envisioning.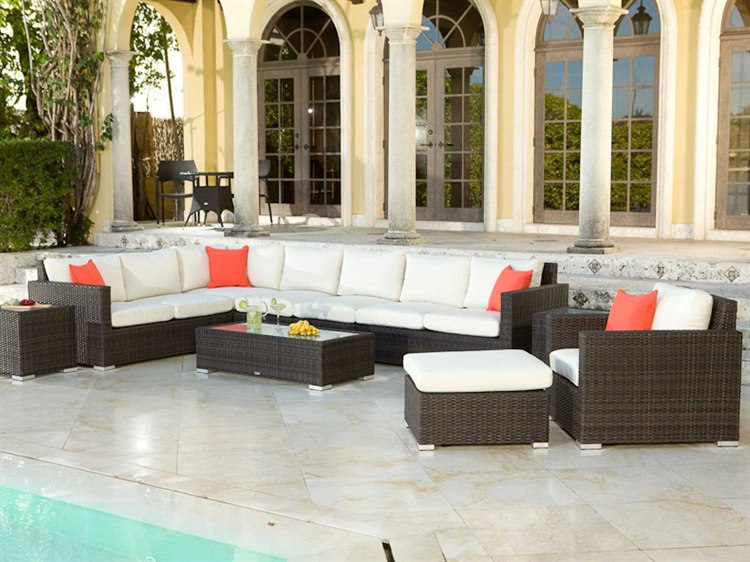 2. Checking Sales
Just because an item is on sale, that doesn't necessarily mean it's dingy or damaged. Sale items are often dramatically reduced from their list price, and the larger the set you pick up, the greater the savings. Bargain hunting can be a cinch if you're working with an outlet you trust!

3. Judging Material
Good furniture never goes out of style: fine modern outdoor design should be made to stand the test of time. It's tough to go wrong with a wrought iron set, and for casual gatherings with your friends and loved ones, bar furniture is a sure bet for establishing visual motifs that are as easy-going as they are sophisticated. You don't have to invest in flash-in-the-pan designs to stay on the cutting edge for a long time to come.

4. Color Coordinating
A little bit of color theory can go a long way when it comes to fetching and modern outdoor design. Try keeping your items in monochrome for a sleek, hip look, or alternate complementary colors like pinks and blues with your chairs and tables for a tableau that will absolutely pop. You can easily stand out from the pack by harmonizing the colors on your deck in a way that reflects your tastes and personality.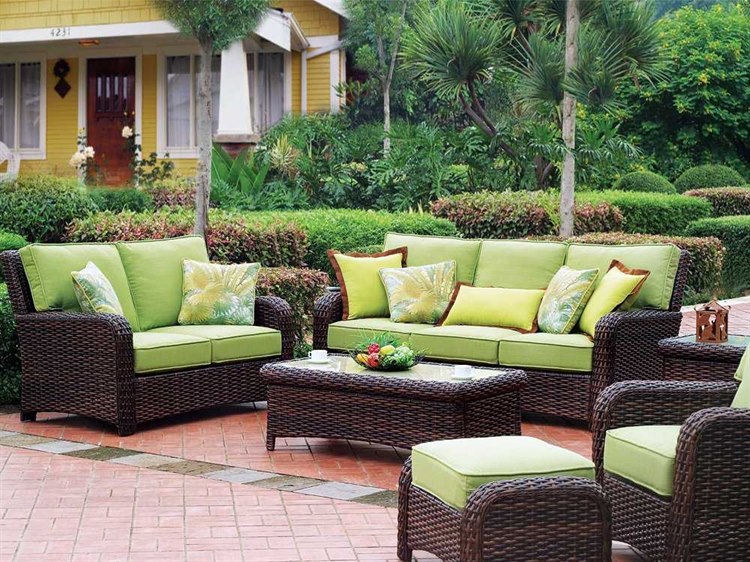 If you want to know more great ways to bring your modern outdoor design game to the next level, we encourage you to view our Minimalist Design Idea page. Featuring sleek lines, bold colors, and elegant designs, the furniture in this collection will bring a sense of beautiful functionality to your outdoor space.
PatioLiving offers some of the best deals on high-quality furniture you can find on the market, and we back up our word with a generous price matching policy. You're only a few clicks away from the outdoor aesthetic of your dreams, so explore PatioLiving today and see how we can help you transform your deck or yard into the social space you've always wanted.