Wildridge

Wildridge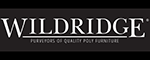 Authorized Dealer
Wildridge
Brand Story
Headquartered in the foothills of the American Appalachian mountain range, the Wildridge Outdoor Furniture company brings a touch of country ease to any outdoor setting. With ergonomic comfort and a focus on classic silhouettes, the brand invites relaxed lounging and taking a moment to unwind. Today, Wildridge Outdoor Furniture is known for its premium grade commercial poly furniture collections, but that wasn't always the case. In 1999 the brand's founder started his first business, the Little Cottage Company, with the mission of celebrating special moments and helping families make memories together. He built custom, high end playhouses and got so much satisfaction from his work that he began looking for ways to expand the business. Engineering durable outdoor furniture that the whole family could enjoy became the logical next step. Wildridge Outdoor Furniture continues to be family owned and operated today and those values of integrity, care, and transparency permeate every branch of the stellar organization. The business is located in Millersburg Ohio and you can purchase these high quality wares right here on PatioLiving.
The Wildridge Outdoor Furniture Line The Wildridge Outdoor Furniture inventory includes a range of collections suited to every customer's needs and design preferences. Dining tables are available in a range of shapes, sizes, and colors to meet the needs of any guest list and size configuration. The dining chairs from the leading brand will complement your table selection with ease. Outdoor lounge furniture is built with your comfort in mind. You can choose form ergonomic silhouettes and clean lined poly lumber designs that won't rot, splinter, or fade even in inclement weather. Select furniture includes plush deep seated cushions that you can easily remove and spot clean for an added layer of comfort in the open air. Wildridge Outdoor Furniture bar stools instantly transform any patio into the best place to grab a drink in town and help to amplify a fun, laid back atmosphere. Whether you're shopping for yourself or a client, you will find the high quality and durable poly furniture selections you have been searching for from Wildridge Outdoor Furniture.
The Wildridge Outdoor Furniture Aesthetic Wildridge Outdoor Furniture offers everything you need to create a countryside inspired outdoor gathering space, anywhere you call home. From cabin worthy adirondacks to a dining set perfect for al fresco gatherings, these pieces bring rustic ease and a laid back sensibility to your space. Wildridge Outdoor Furniture is graded for use in commercial settings and your trade clients will appreciate the unwavering attention to the smallest details and an emphasis on quality and strength of the materials. You can choose from collections that are rooted in various schools of design, from farmhouse shabby chic to a rustic cabin in the woods look. The aesthetic is not one note, but is versatile and diverse to cater to every buyer's personal design preferences and aesthetic. No matter the scope or scale of your project you will find what you're looking for from Wildridge Outdoor Furniture.
+ More
- Less
Shop Wildridge Collections
Shop Wildridge Categories
Shop Wildridge Products