Getting your indoor space ready for fall means breaking out the candles and blankets. Treat your outdoor space to the same treatment.

Chances are, you're spending more time outdoors this year, and enjoying a well-appointed patio is one of our favorite ways to gather and entertain al fresco. Even with the weather turning cooler, there's no reason why you have to retreat indoors. Today in the Style Studio we're sharing four surefire ways to seamlessly transition your outdoor space to fall, and keep cozy long after the last autumn leaves have fallen. No matter what your outdoor aesthetic is, these tips translate with ease to every style.
Get comfortable with cushions
If your space is furnished with aluminum or cast iron chairs, you've probably already noticed that these furniture sets tend to absorb the cold temperatures around them and aren't always comfortable to lounge on post Labor Day. We still love metal furniture for its low maintenance qualities and timeless look, and with a simple update these sets can transition to fall in an instant. Adding removable patio cushions to metal chairs makes for a more comfortable seat that holds onto heat. You can also opt for red or orange upholstery to lend a fall-ready look to your patio. If your patio set of choice doesn't come with optional seat cushions, any versatile cushion will do. For an outdoor chaise lounge or sofa, you can layer on seat cushions plus weather-ready patio pillows to add even more comfort.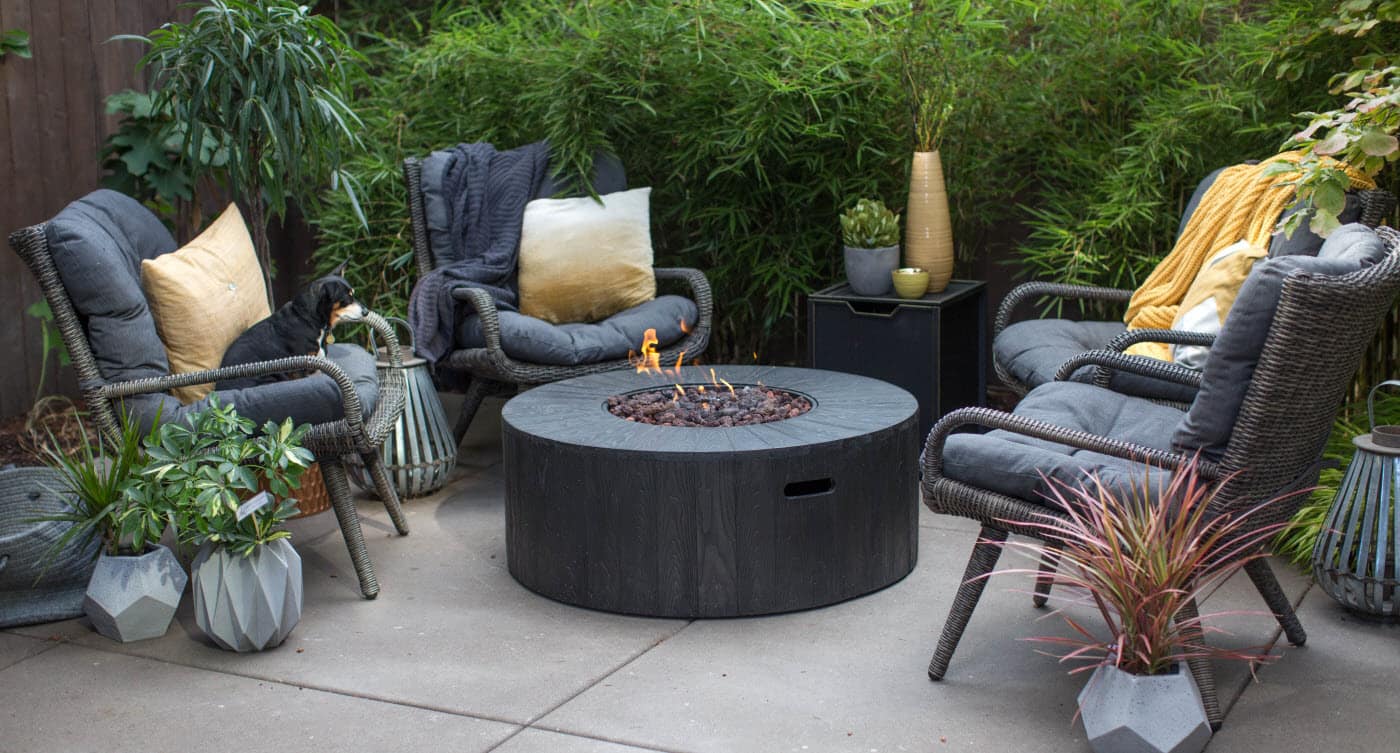 Play with fire
Heating elements are the easiest way to prep your backyard space for fall. These come in many forms, and the available modern options are a lot more chic than a plug-in electric heating unit. Standing propane heaters don't take up much space and they're the perfect way to efficiently heat up a large patio or three-season porch. Another choice (if you're prepared to spring for it) is a fire pit table. These chic tables set the scene for cold weather gatherings and cozy conversations that remind us of gathering around a campfire. When it comes to fire-pit tables, the design, size, and style options are endless. You can choose from units with decorative center rocks or water elements, and these modern appliances turn off and on with ease.
Put a rug on it
One of the most overlooked elements we see in outdoor furniture arrangements is rugs. From runners, to doormats, and large area rugs, there are plenty of ways to introduce floor textiles into your outdoor space. We love the look of a large area rug grounding a lounging arrangement or dining set. These textiles will help you style an al fresco look that rivals the look and comfort of your indoor spaces, and a plush rug feels much more cozy underfoot than a wooden deck or brick patio in colder weather. PatioLiving offers hundreds of rugs in every size, style, and shape so you can find the one that speaks to you. Every rug on our site is specifically engineered with materials that will withstand wear from the outdoor elements like rain, snow, and more.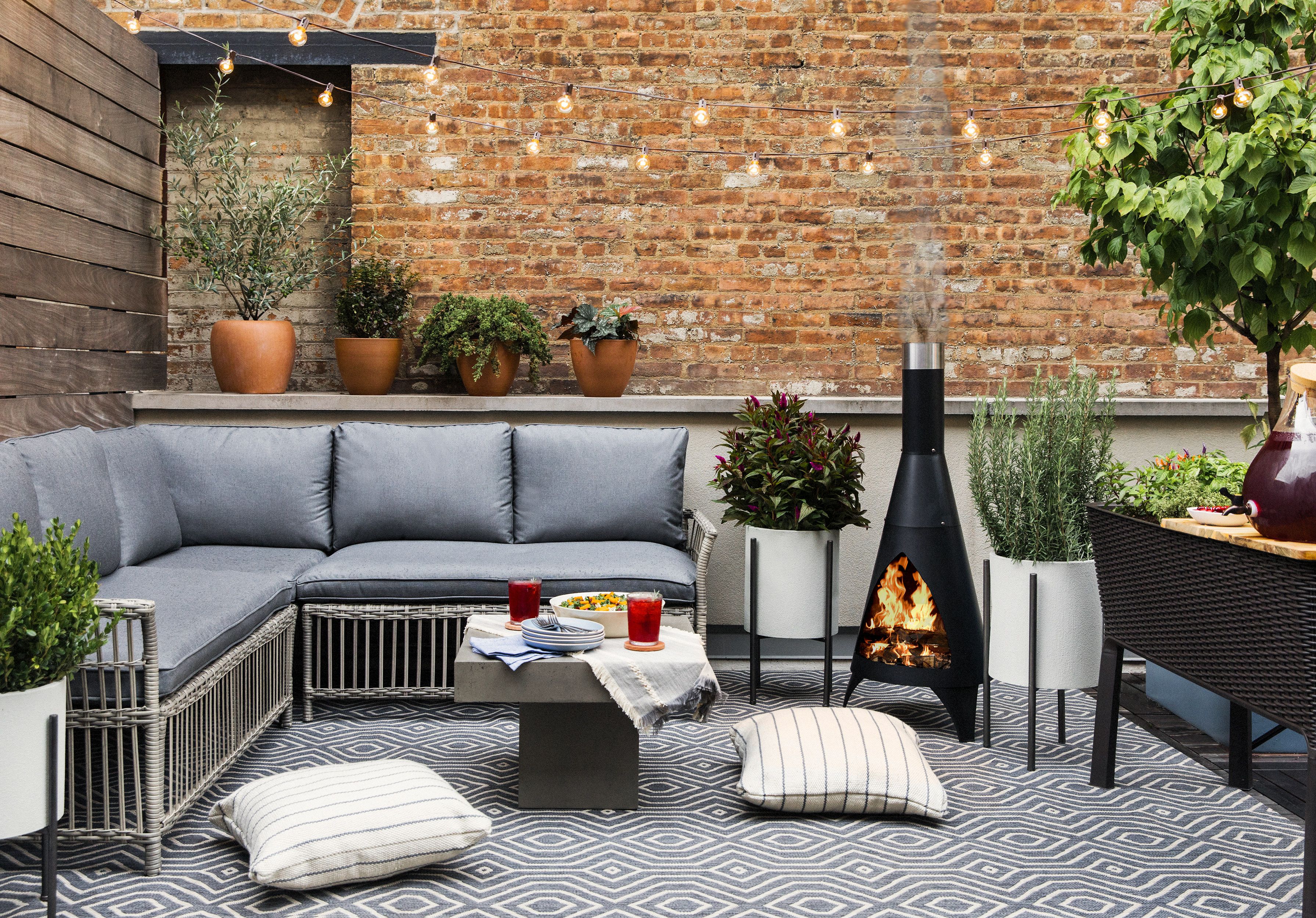 Accessorize away
Nothing makes your outdoor space feel more homey and inviting than decorative accessories that signal the changing seasons. Layer in decorative gourds, pumpkins, and leaf garlands to infuse your patio with autumnal elegance. Since the days are getting shorter and it gets dark out earlier than ever, outdoor lighting is a must on your fall patio. One quick way to add ambient light to your outdoor space is candles. For just a few dollars you can dress up your patio with these autumn-worthy accessories. You can layer in more lighting through sconces, landscape lighting, and even an outdoor chandelier if you have an outdoor pergola or three-season porch.