Find the perfect patio furniture to suit your tastes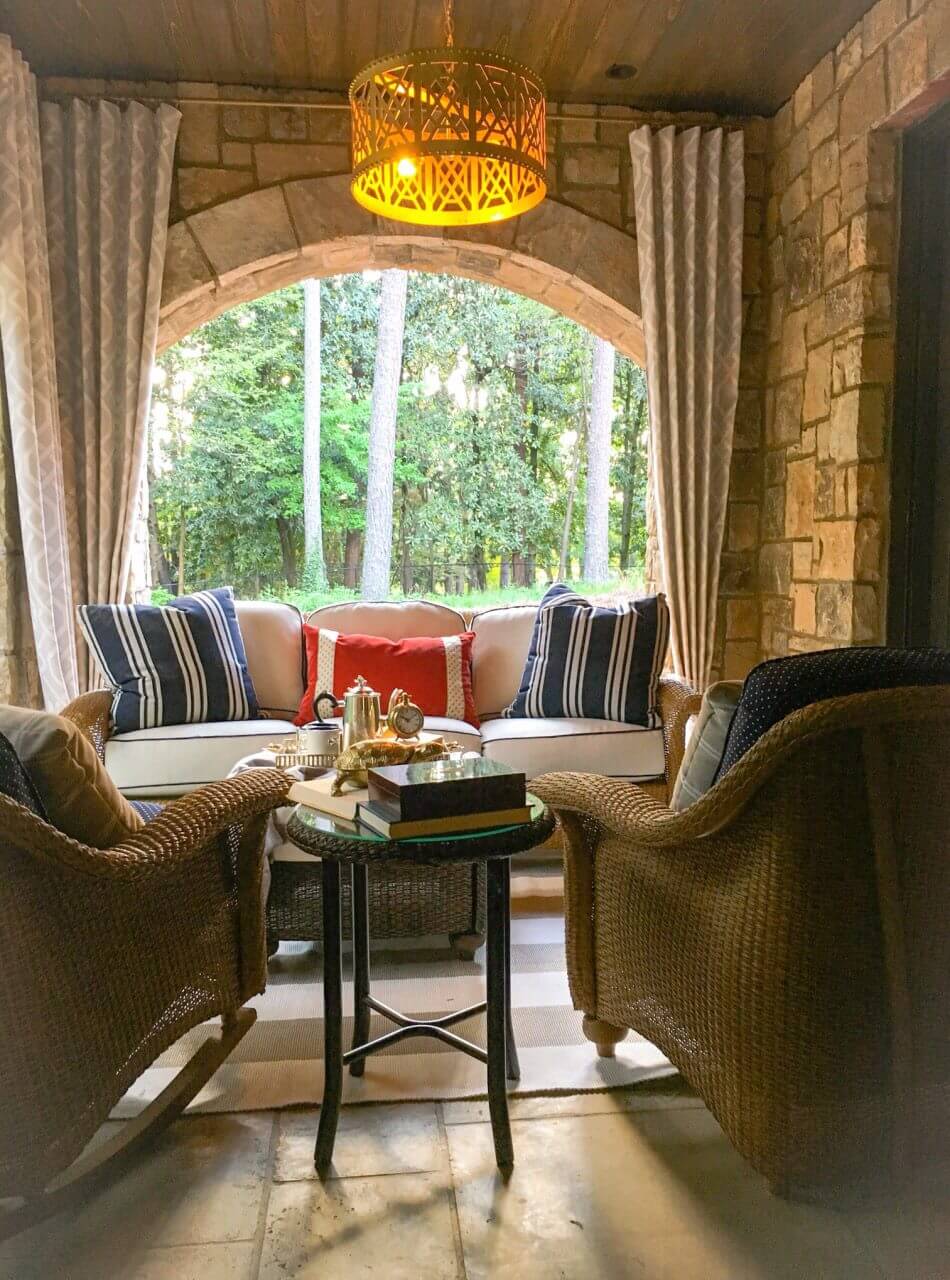 With temperatures dropping, thin canvas or cold iron patio furniture just won't do. If you actually want to enjoy your patio this season, you'll need furnishings that feel warm and welcoming even on the most frigid of days.
We've gathered up some of our best recommendations for cozying up your patio. With these pieces, you'll have the perfect place to enjoy the fresh winter air - without the shivers.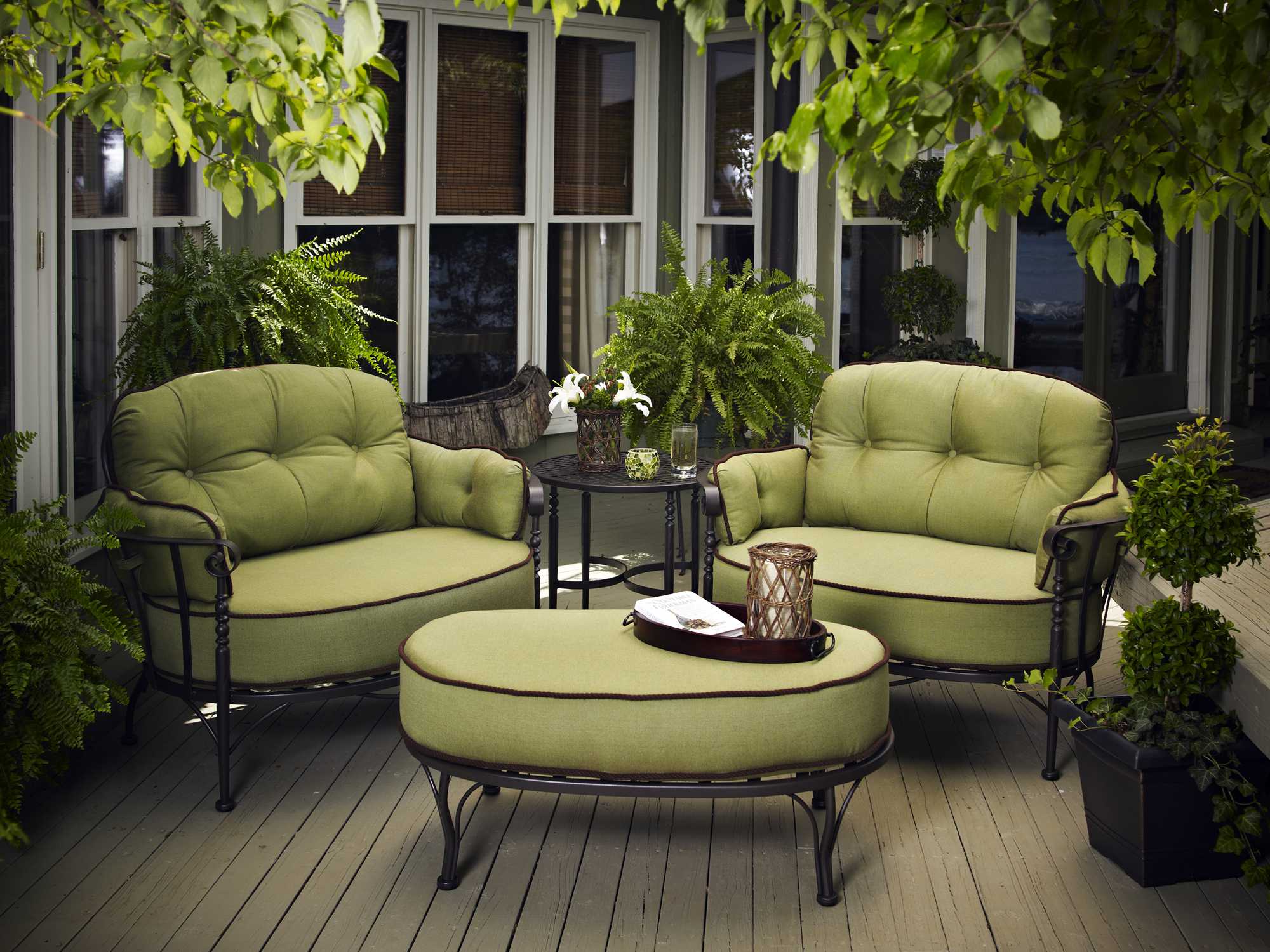 Meadowcraft Athens Cuddle Lounge Set
This deep-cushioned lounge set is a great example of the perfect type of winter patio furniture. The handsome iron frames of the chairs and ottoman are all padded by thick, comfortable cushions that wrap around you when seated. This ensures that you don't have cold metal pressed against your body, enabling you to stay warm while taking in the winter scenery.
The set also comes with a small end table that is ideal for setting upon a toasty hot toddy or a steaming cup of coffee. If you need a larger furniture set to accommodate gatherings of friends and family, we recommend Meadowcraft's Vinings set.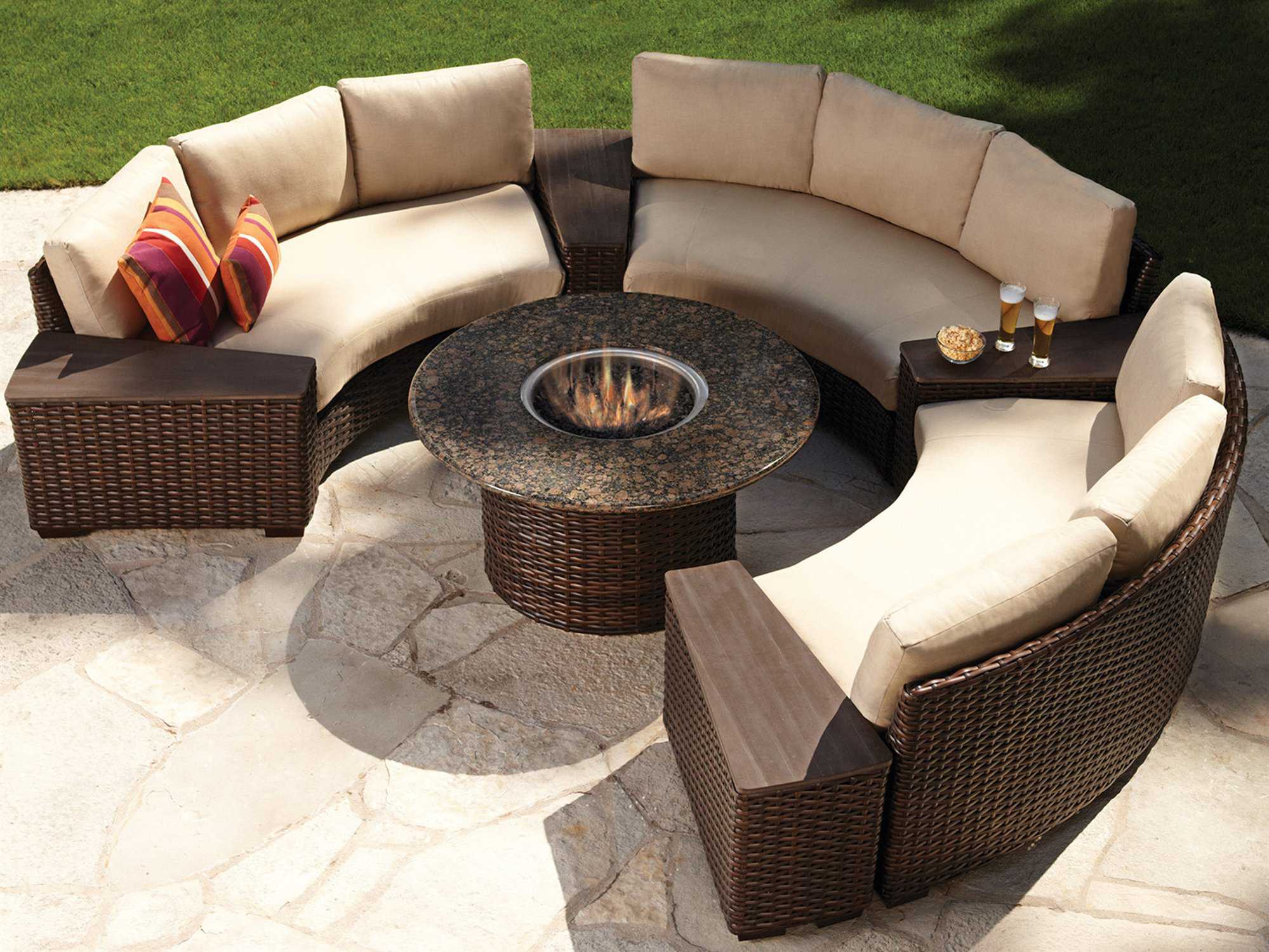 Lloyd Flanders Contempo Wicker Fire Pit Lounge Set
What could be better at staving off the winter chill than a roaring fire? This fire pit set by Lloyd Flanders brings that warmth to you throughout the season.
Surrounding its stone fire table is a ¾ circle sofa set with thick, pillowy cushions. In between each sofa section is a built-in armrest and surface for setting warm drinks and snacks. It creates the perfect conditions for warming up, even on the coldest of evenings.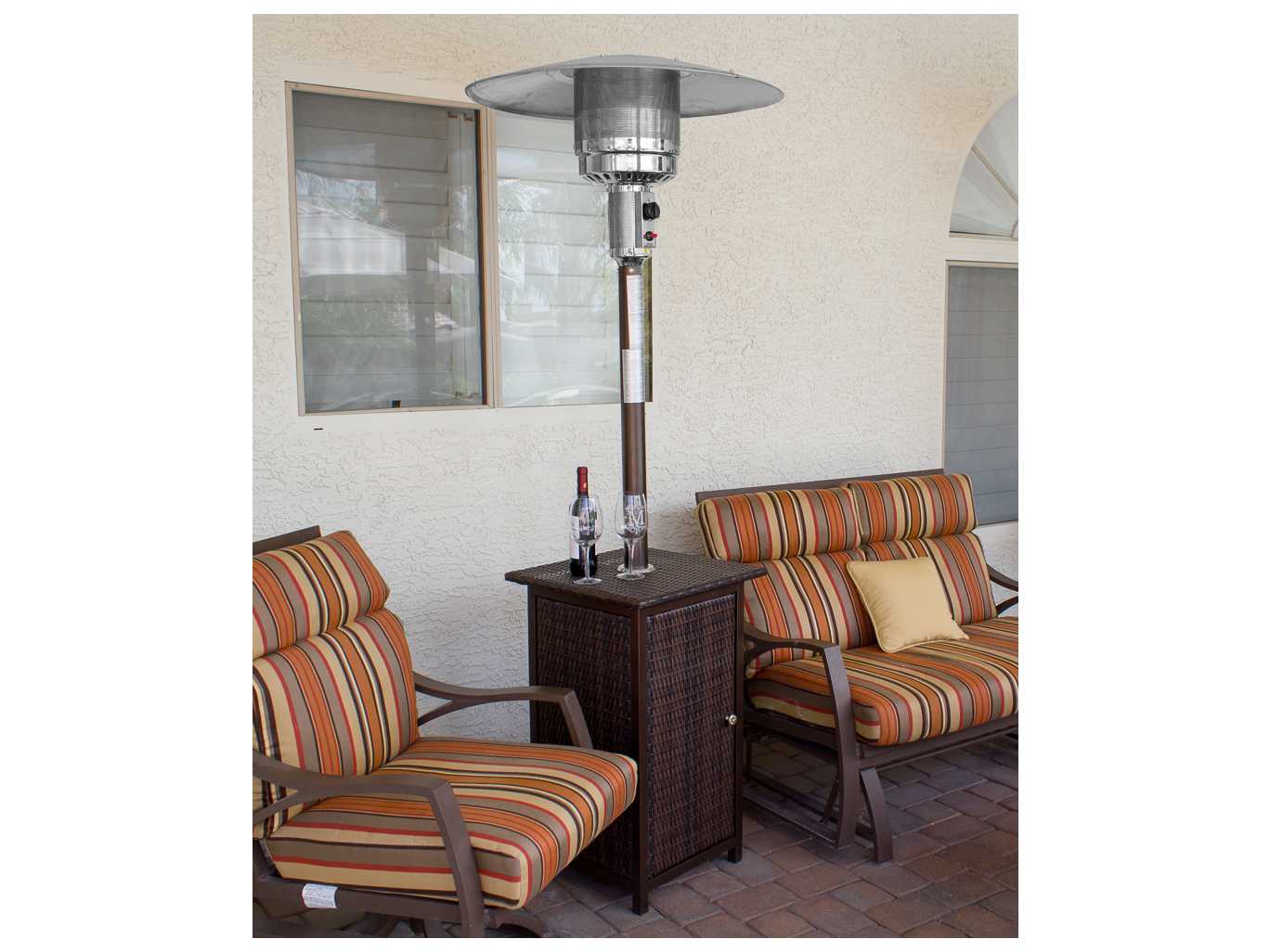 AZ Patio Heaters Tall Square Wicker Heater With Wheels
Incorporating warmth into every part of your patio setup is the best way to get a truly winter-proof outdoor space. But actually achieving that requires getting a bit creative.
With this multi-functional heater, you'll be able to get all of the practicality of an end table while adding a source of comforting radiant heat. And because this heater is mounted on wheels, it's easy to move it to the spot you need warmth the most.
Outfit Your Patio for the Season