A good retro outdoor patio design exemplifies the aesthetic values of a bygone age with the comfort and convenience of the modern furniture market. Shop PatioLiving.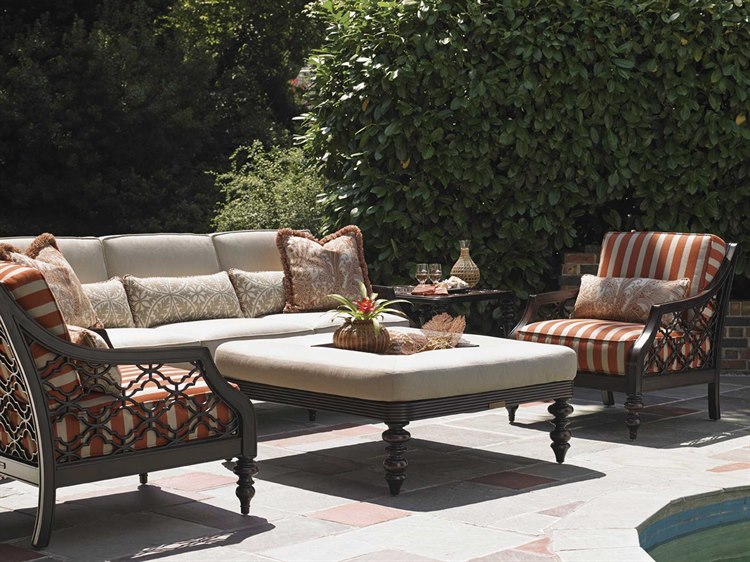 A good retro look exemplifies the aesthetic values of a bygone age with the comfort and convenience one expects from the modern furniture market. Read on to learn a few of our tips for turning your yard into the most appealing throwback space on the block.

Coastal Couture
A cabana look can give your patio a lounge-like atmosphere that can be either relaxed or swinging, depending on what the occasion calls for. A gazebo makes for a bold and effective form of protection against the elements, and fire pits have a way of centralizing and unifying any wayward outdoor patio design into a unified motif. And wood umbrellas can be a huge boon for creating a relaxing island paradise.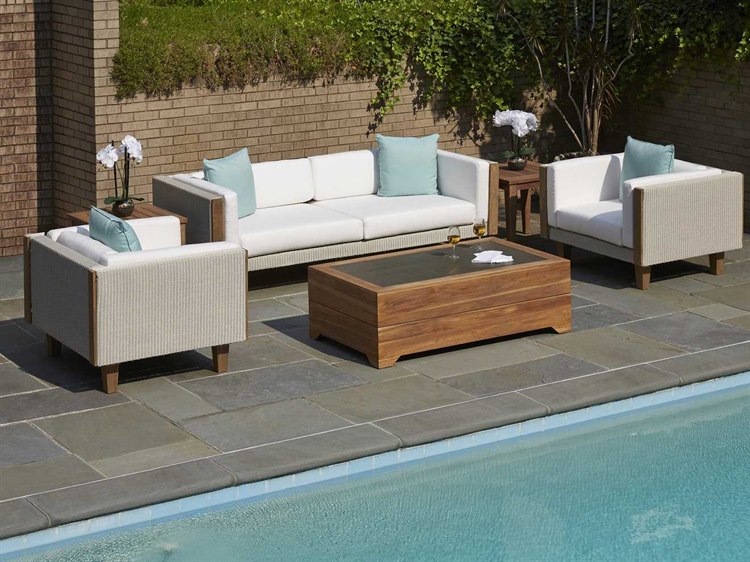 Versatile Victorian
If you want to take your look back even further, consider the Victorian era. Victorian design is known for its timeless, era-defining sophistication and mystique. You can create Victorian ambiance with post lighting fixtures or a wrought iron crescent sofa. Achieving an 1800s outdoor patio design doesn't mean your patio has to look like it's cluttered with antiques (or that you have to pay rare antique prices to make it work).

Wonderful Woodcraft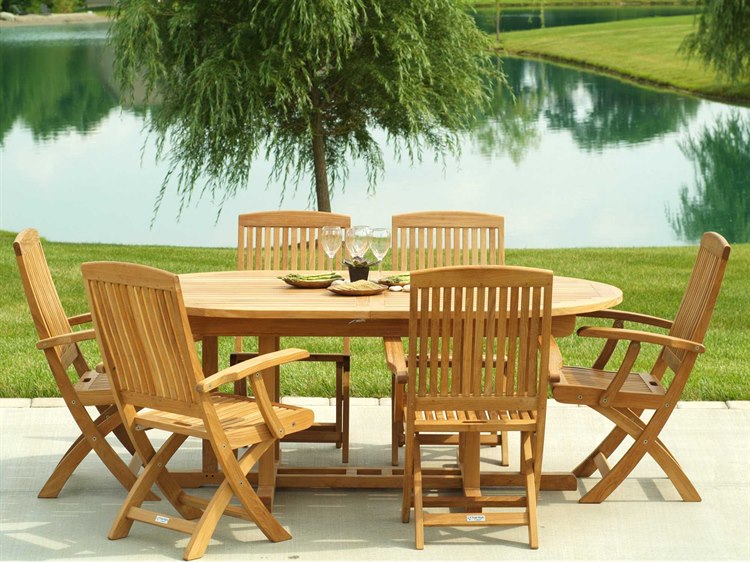 Wooden patio furniture evokes bygone times and innocent fun. Whether you're in the market for an elegant bar table or a rustic selection of planters, woodcut furniture can give your home an earthy, pastoral atmosphere that's sure to evoke the old country.

Luxurious Loveseats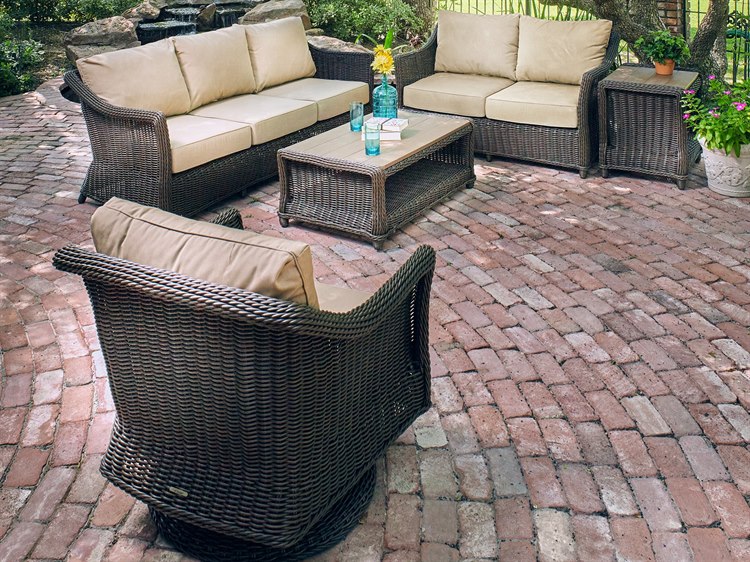 Loveseats used to be all the rage, and with some smart outdoor design sense, your patio can benefit greatly from retro items. This red crescent loveseat from Woodard evokes the idea that every day can be Valentine's Day, and the bold colors of this aluminum gliding loveseat can give your yard a swinging '70s vibe. Everything's better with company, and that includes the close comfort of outdoor relaxation.

Perfect Pricing
Our expertise doesn't just stop at outdoor patio design: we're untouchable when it comes to offering the best value on high-quality furniture you can find on the market. But you don't have to take our word for it: you can ask for a quote or read up on our generous price matching policy that will credit you for any item you can find that's on sale for less than ours—we're just that confident in our prices. Want to see more? Check out our Vintage Patio design ideas. There's never been a better time to get the outdoor space you've always wanted, so stop patio dreaming and start PatioLiving!