We've compiled a list of small patio decorating ideas to help you make the most out of your space.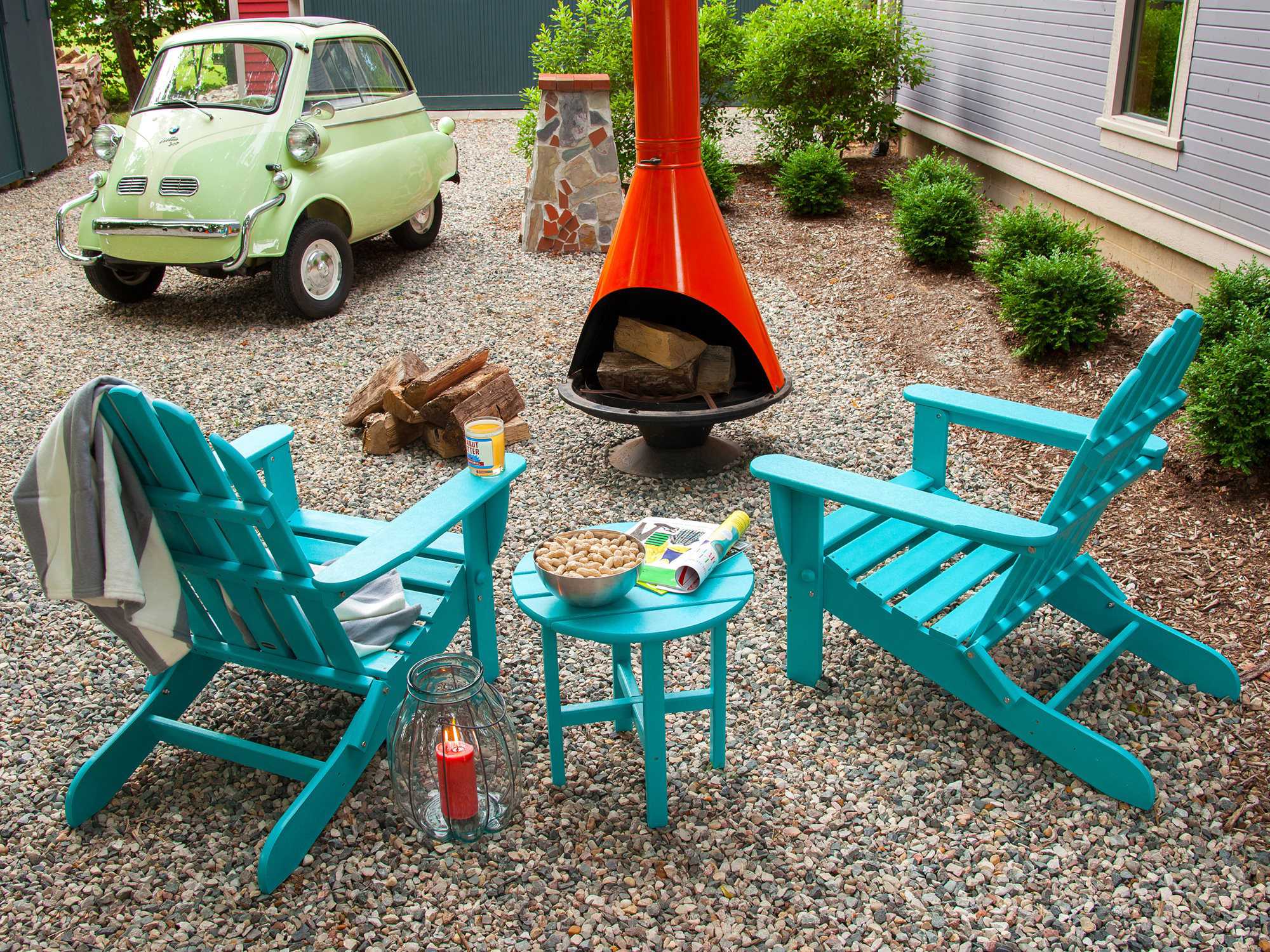 Though it's ideal to have a giant yard, often times when we're house shopping other things on our wishlist outweigh these needs. For renters, it can be even harder to secure prized outdoor real estate, and most city-renters are considered lucky to have even a small balcony or patio. If you've had to settle for a less than perfect outdoor area, we've compiled a list of small patio decorating ideas to help you make the most out of your space.
Save money by choosing a plain patio set and then add your own personality to it with patterned or printed seat cushions. Any bright or whimsical print can also add the wow factor to your space. Now let's talk about those plants! Especially in urban environments, greenery is most important element you can add to your outdoor space. Plants are a budget-friendly option compared to other high price patio accessories. Make your space feel polished with matching planters or add an eclectic vibe with mismatched pots.
Speaking of plants, a great way to save precious real estate in your outdoor space is to hang a vertical garden. Vertical or hanging gardens are great small patio decorating ideas because they help to breath life into your space while adding color and saving space for seating and other furniture. A budget friendly DIY garden can easily be re-created to fit any wall in your outdoor space.

In most small patios, you won't be able to fit much furniture so it's important to take advantage of every inch of your outdoor space with patio accessories. Outdoor textiles like rugs, pillows, throws, and seat cushions can make your space feel cozy and comfortable. Coordinate your color palette and prints to compliment each other for an instantly well-designed space.
Of all our small patio decorating ideas, unique and bold graphic tiling is one of our favorites. Though it takes a bit of planning and a day or two of installation, adding graphic tiling to your outdoor space can make a huge difference. Save money on simple furniture, and let your floors do all the talking in your new chicly-made over space.