Whether you have a large surrounding patio or a small yard near your pool, we have several posh poolside decorating ideas for your home.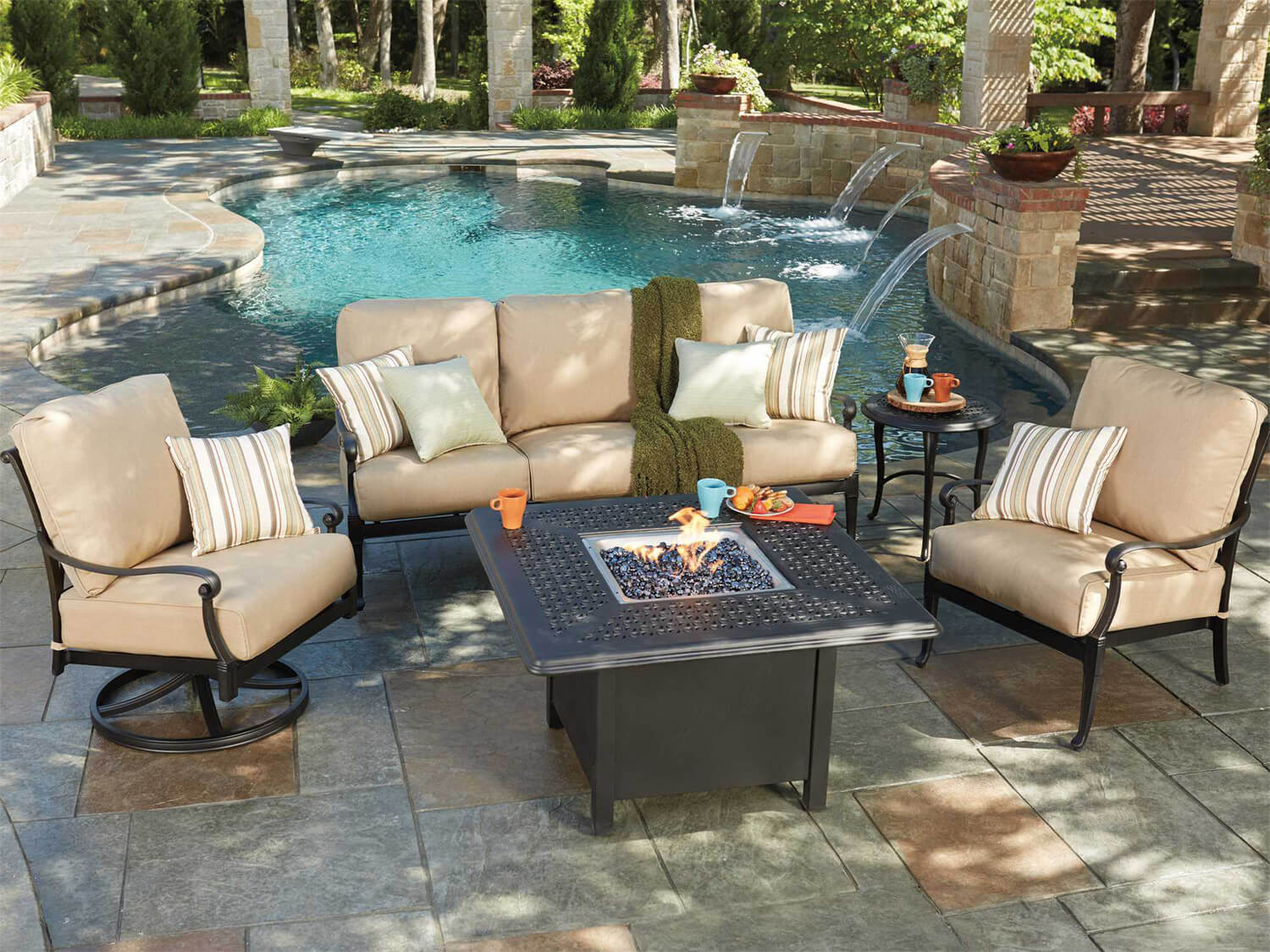 Swimming pools make for a great addition to any home, offering a luxurious spot for summer entertaining and relaxing al fresco. From dining to socializing to sunbathing, there are many activities you can enjoy around the pool this summer. Whether you have a large surrounding patio or a small yard near your pool, we have several posh poolside decorating ideas for your home. From string lights to patterned cushions, here are our favorite poolside decorating ideas to try this season.

Keep It Monochrome: When you have multiple seating groups poolside, things can start to look cluttered. We are all for the eclectic vibe, but sometimes it can be very hard to execute outdoors. If you have a lot of outdoor furniture, a chic wall to pull it all together is by sticking to one color or shade for the seat cushions. You can mix materials all you want, pairing metal with wood and wicker, but as long as you keep the cushion colors cohesive through out your patio your poolside space will look professionally designed and polished.
Go Glam With Daybeds & Chaise Lounges: If you're looking to take your outdoor space up a notch, try incorporating luxe poolside pieces like daybeds, cushioned chaise lounges, and canopies. Bringing the comfort of your indoor furniture outdoors will make guests want to stay longer and can make poolside relaxing more comfortable. We love the white monochrome look for larger pieces like daybeds, but if you want to add an extra pop of color, spring for bright pillows!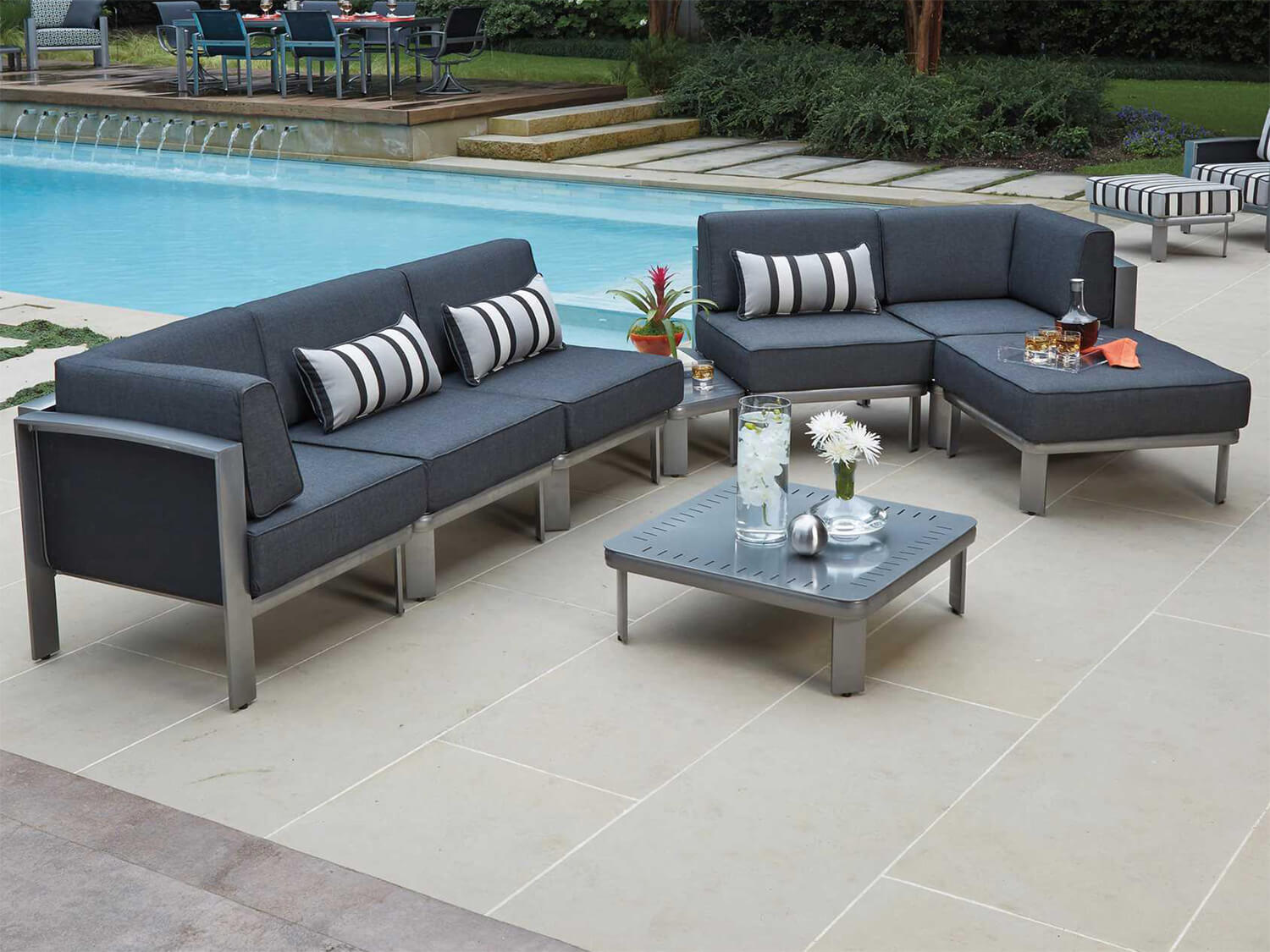 Play With Prints & Patterns: If you have one large poolside piece that's a focal point on your patio, make it stand out even more with patterns and prints. Textiles and pillows can easily be added as a quick fix, or consider changing out your cushions on larger patio piece. For outdoor lounge sets, we recommended purchasing multiple sets of patio cushions in different prints so you can change up the look and feel of your space instantly! As long as you stick to the same palette, adding patterned pillows to a patterned piece is easy and encouraged. We love print mixing!

Keep Things Cool With Stylish Shade: Umbrellas can be a godsend on a hot and humid day, helping to provide you and your guests with a shady spot to retreat to. Equal parts stylish and functional, umbrellas are also a great way to add color, dimension, or style to your space. From wood to aluminum, there are several different materials to choose from to ensure you can match you umbrella with the rest of your furniture. Beyond traditional umbrellas that come in every color imaginable under the sun (pun intended), there are many unique styles of poolside umbrellas to choose from including cantilever umbrellas and shade sails.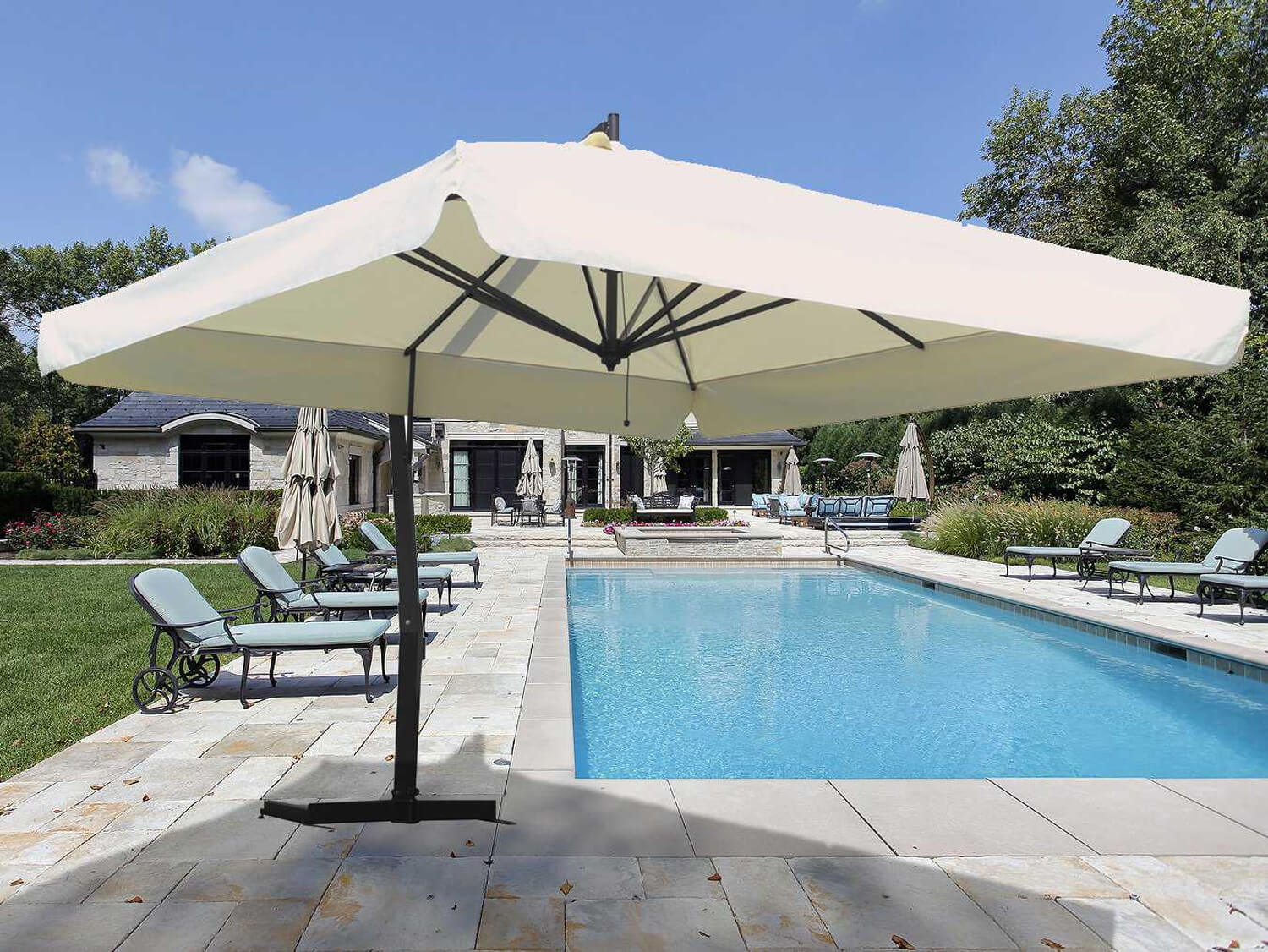 Light It Up: There's nothing more relaxing than watching reflected light dance across the water. Whether you're placing lights in, around, or above your pool, they can add to the inviting ambiance of your space. String lights make poolside spaces feel festive, and are the perfect touch for backyard entertaining. Lantern lights make spaces feel cozy and comfortable, and can have a dramatic impact when multiple are placed around the exterior of your pool. If you're looking for more unique poolside decorating ideas, floating lights and orbs that sit on the surface of your pool can add a whimsical vibe to your space.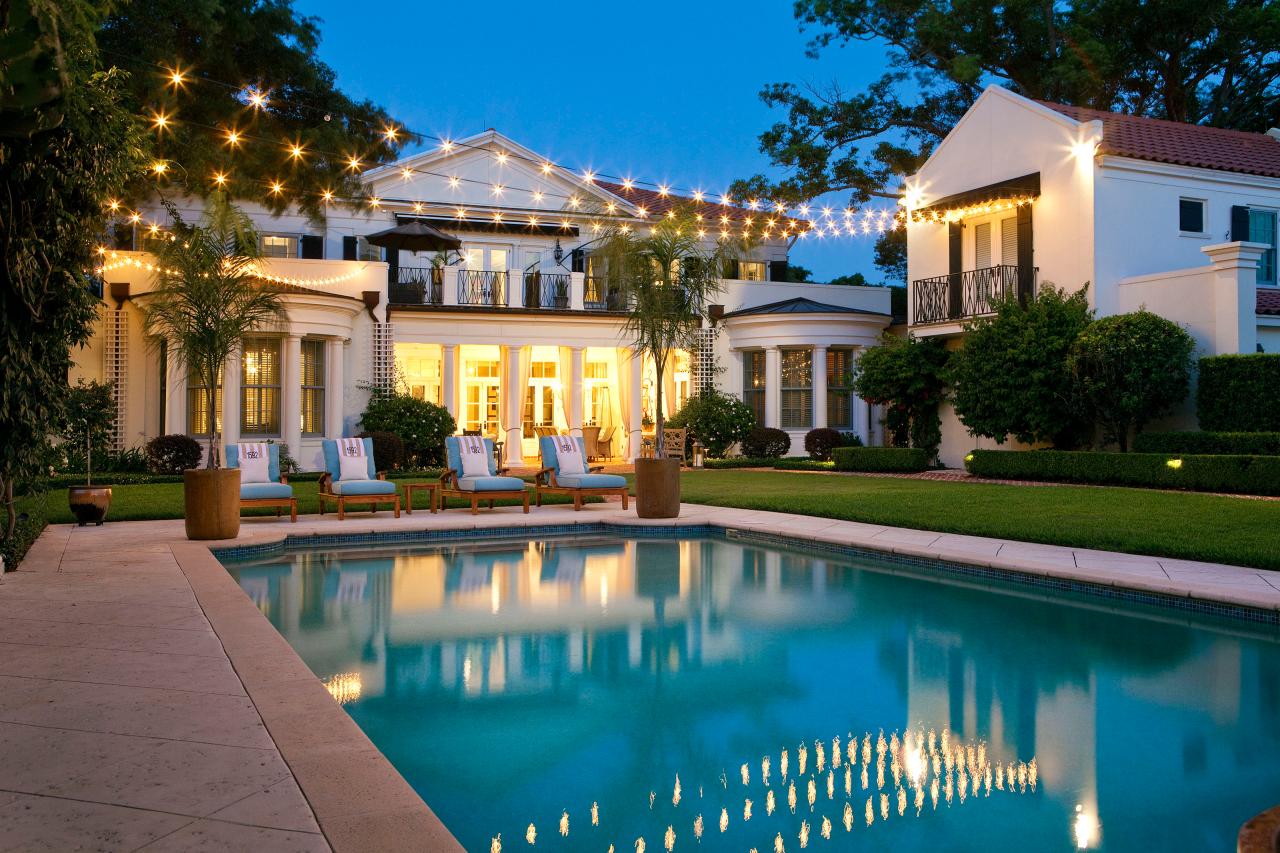 For more inspiration and to view our favorite poolside pieces, shop PatioLiving's Poolside Retreat design idea.