Add some old-school flair into a modern motif with our tips on modern gothic design. Your backyard is only a few clicks away from perfection with PatioLiving!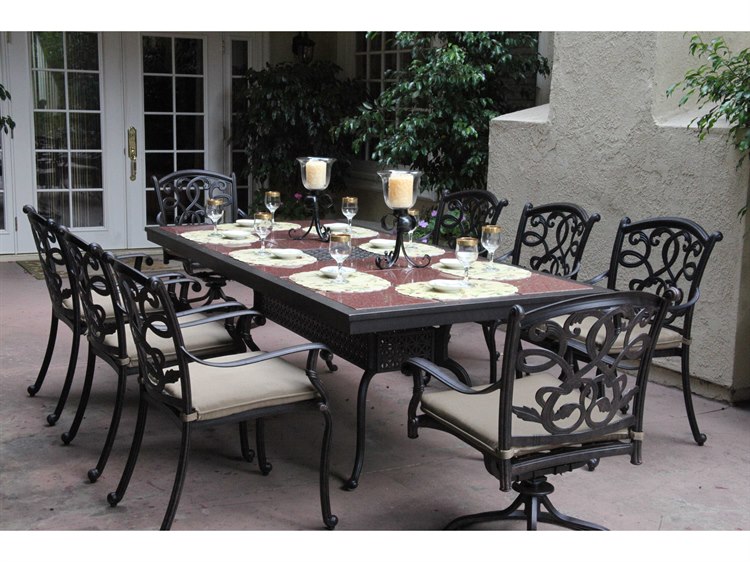 You don't have to be a Victorian poet or a member of The Cure to appreciate gothic design sensibilities, and with PatioLiving you can get your hands on fine gothic wares with greater ease and at a better value than anywhere else. Keep reading to find out some ways that you can bring a modern Gothic design aesthetic to your very own deck or patio!

Lighting
Getting the right lighting makes all the difference if you want your backyard to have the sophisticated, vespertine aura you desire. This iron oxide post light from Abbey Lane is straight out of gas lamp-era London, and you can find a similar motif in this bronze glass outdoor post light from Minka Lavery. These lamps make a fantastic way to get modern lighting design and Gothic flair to go hand-in-hand.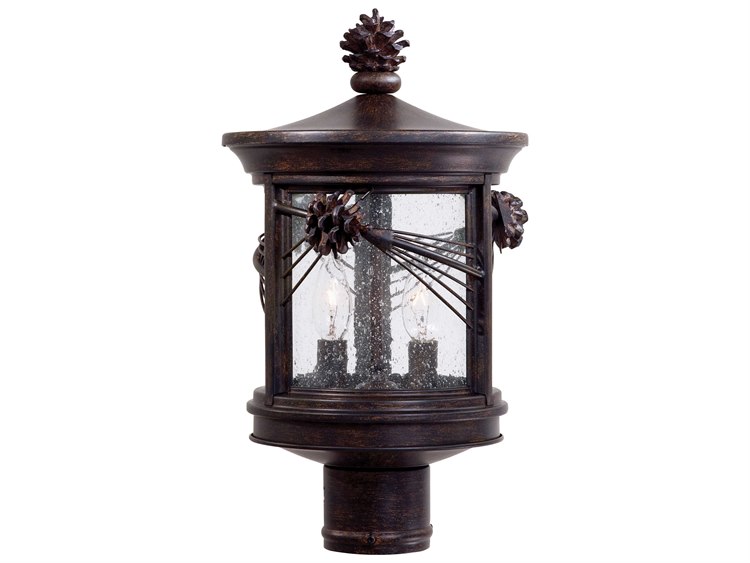 If your yard has an overhead fixture from which to apply them, you can also consider getting some hanging lights to cast a thoughtful glow over the social gathering space of your choice. Finding the right nighttime atmosphere is as much about the lamp as the light it produces, and many of these hanging options are made with a level of craftsmanship that marries modern lighting innovations with Gothic design sensibilities in a way you're sure to love.

Metalwork
Although Gothic motifs sometimes come across as too austere or intimidating, done right, you can add a dark, Victorian sensibility to your patio without veering into full-on gloom with the right handcrafted metalwork items. This wrought iron mesh table or cast aluminum outdoor bench might be just what you need to pull the perfect look together. These dark, metallic pieces exude taste and sophistication without coming across as dour.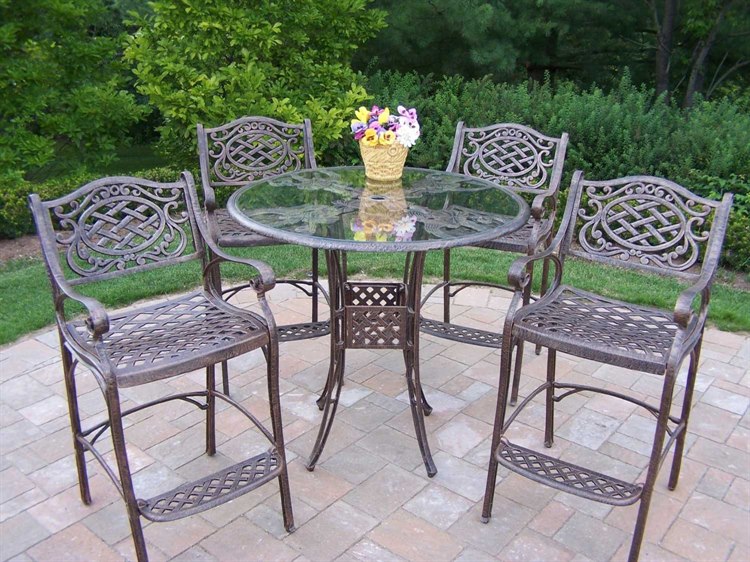 The great thing about metalwork is that it can bring a sense of modern gothic design to almost any kind of furniture you can imagine. Even a sofa can give a sense of old-world flavor with some good metalwork craftsmanship to help it along. Almost all of the furniture categories at PatioLiving have pieces made from fantastic blends and meshes of iron, aluminum, and more, so we encourage you to have fun exploring!

Everything Else
Speaking of exploring, our price matching policy ensures that you won't have to waste time poking around the inventory of another outlet to build your backyard with the sense of modern gothic design you're envisioning. You won't find savings like these on such a large variety of high-quality furniture anywhere else on the market, so if you're looking to design the perfect home at the lowest prices around, you've come to the right spot. For more Gothic furniture styles, check out our Gothic design ideas. Shop PatioLiving today and see why we're considered one of the very best furniture outlets in the business!