While the majority of homeowners work hard to prepare their homes for the chilly months, far too many neglect to pay attention to their patio area.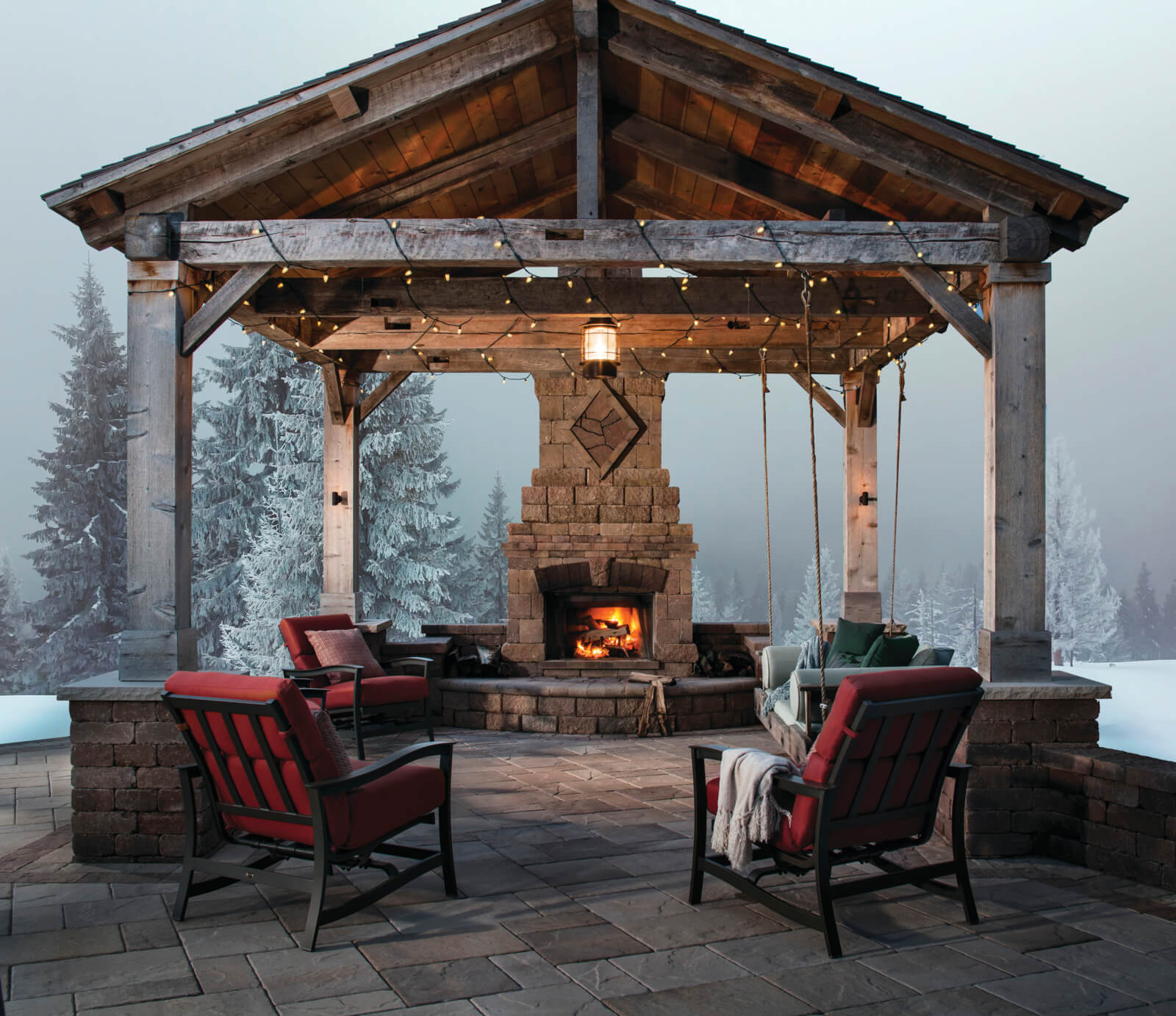 Now that we're into the chilly season, many of us have had to say goodbye to balmy evenings lounging on our patios. But what if you could outfit your patio to use it year-round?
Such a prospect is all the more enticing now, with the pandemic forcing us to stay cooped-up at home. By winterizing your patio, you'll be able to maintain an extra space for relaxing, dining, and entertaining, even when the weather isn't on your side. Let's take a look at how you can make it happen.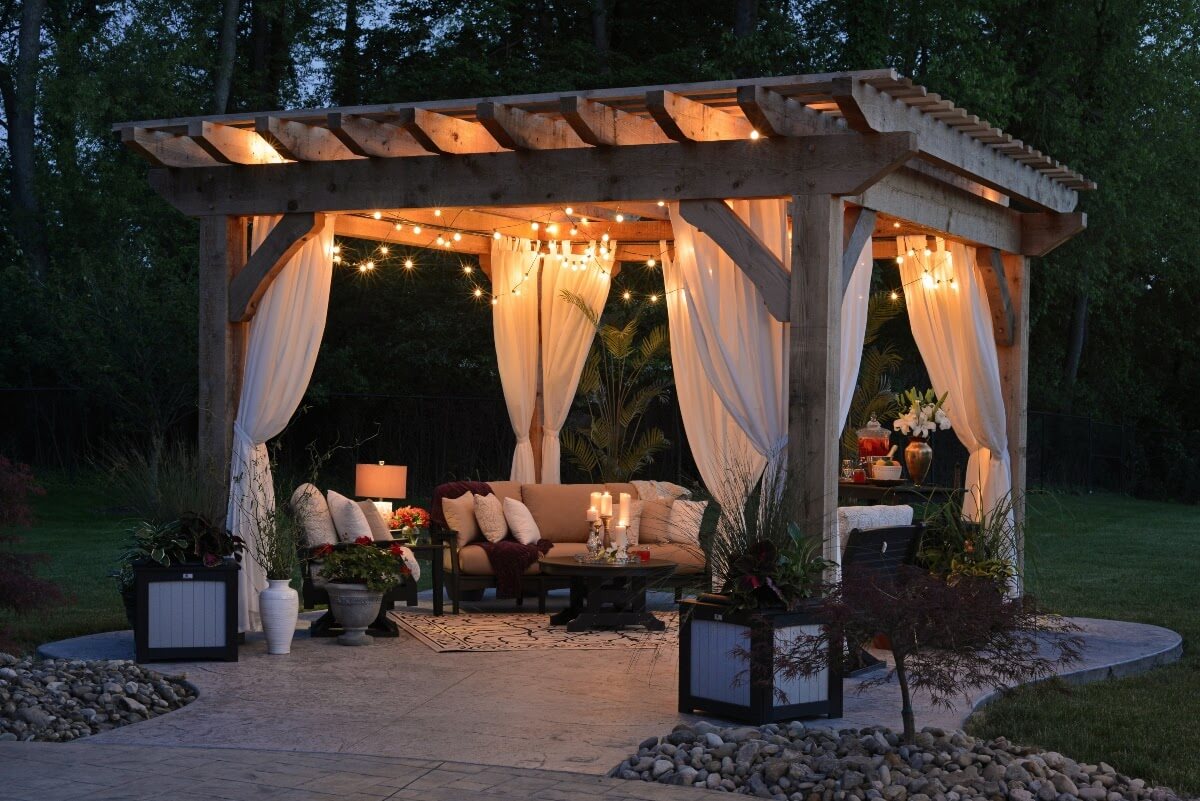 Shield Against the Elements
The first step to winterization is protecting your patio from wind, rain, and snow. The extent you'll have to go to will largely depend on how harsh your climate is. If you live in a mild region, you may be able to get away with a simple umbrella. We recommend going with a wind-resistant umbrella to protect against the occasional winter gusts.

A more robust covering, such as a pavilion, can provide better protection in environments with more inclement weather. With posts that bolt into the ground, these shelters are more permanent additions. Since pavilions can be decked with curtains, they're useful for blocking out drizzle and frigid breezes. Keep in mind that if your area gets heavy snow, you'll need a professionally-built pavilion with a solid roof structure to stand up to the weight.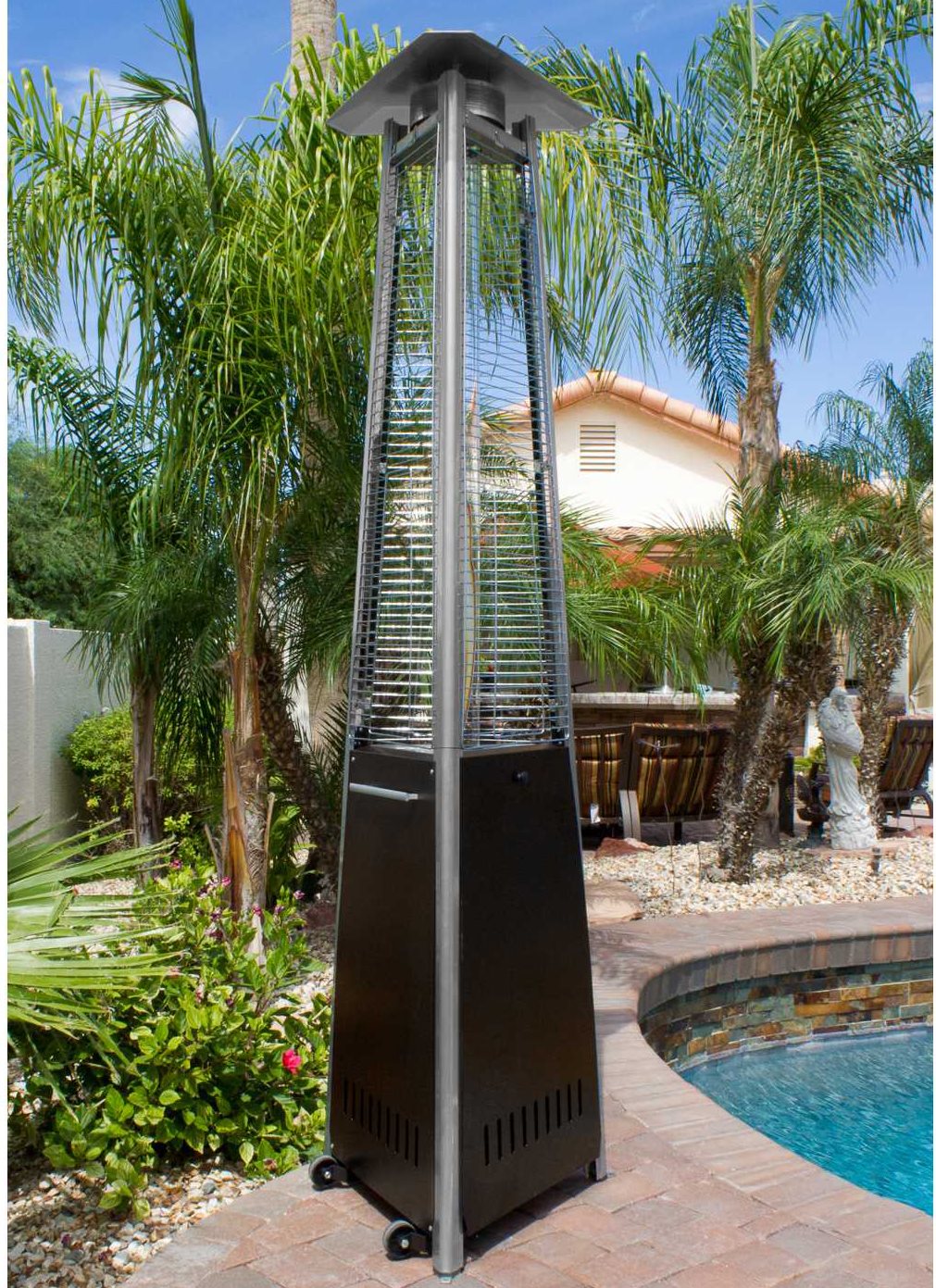 AZ Patio Heaters Commercial Bronze Glass Tube Patio Heater
Warm Things Up
Once you've got shelter covered, you'll need to tackle the next big obstacle: cold. Thankfully, it's easy to heat up your patio using just a couple of accessories.
There are a wide range of patio heaters available that run on propane or natural gas. These standalone models can be placed in the midst of your seating arrangements to provide a close heat source. Additionally, there are ceiling and wall-mounted heater options as well.
Another welcome addition to any frosty patio is a fire pit. These can be found in matching furniture sets, or as standalone tables. The great thing about fire pits is that they don't just add warmth, they also bring the comforting imagery of crackling flames - a winter classic.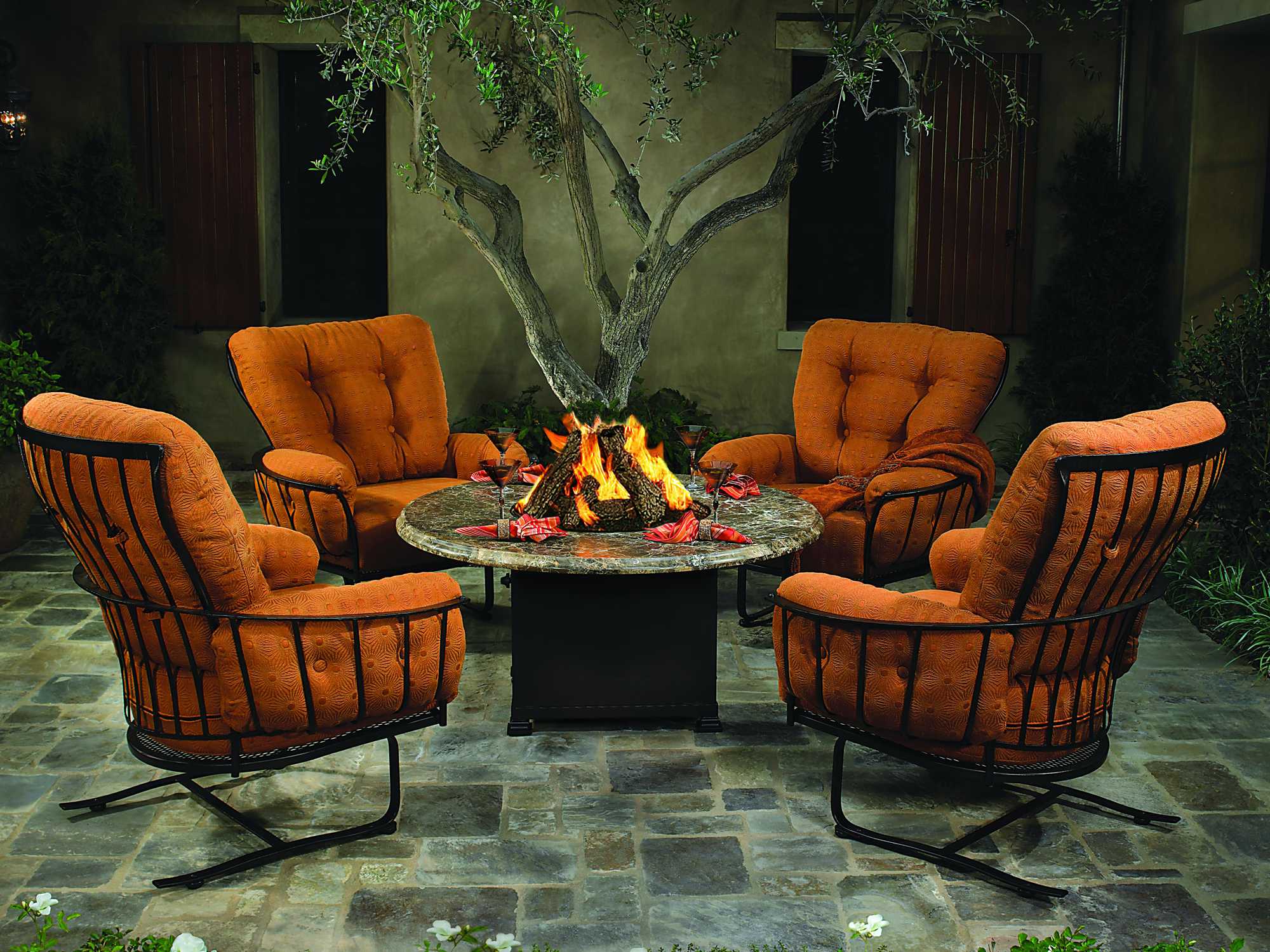 OW Lee Monterra Wrought Iron Firepit Lounge Set
Get Cozy
Even when all of the above is checked off your list, you'll still be hesitant to use your patio if your furniture only consists of cold metal. This time of year calls for plush seating that you can snuggle right into. Look for lounge furniture that features fully-cushioned seats, ideally covering even the armrests.
While you're at it, adding an outdoor rug can also help with the cozy atmosphere. They are especially useful for preventing dangerous ice slicks from forming on your patio floor.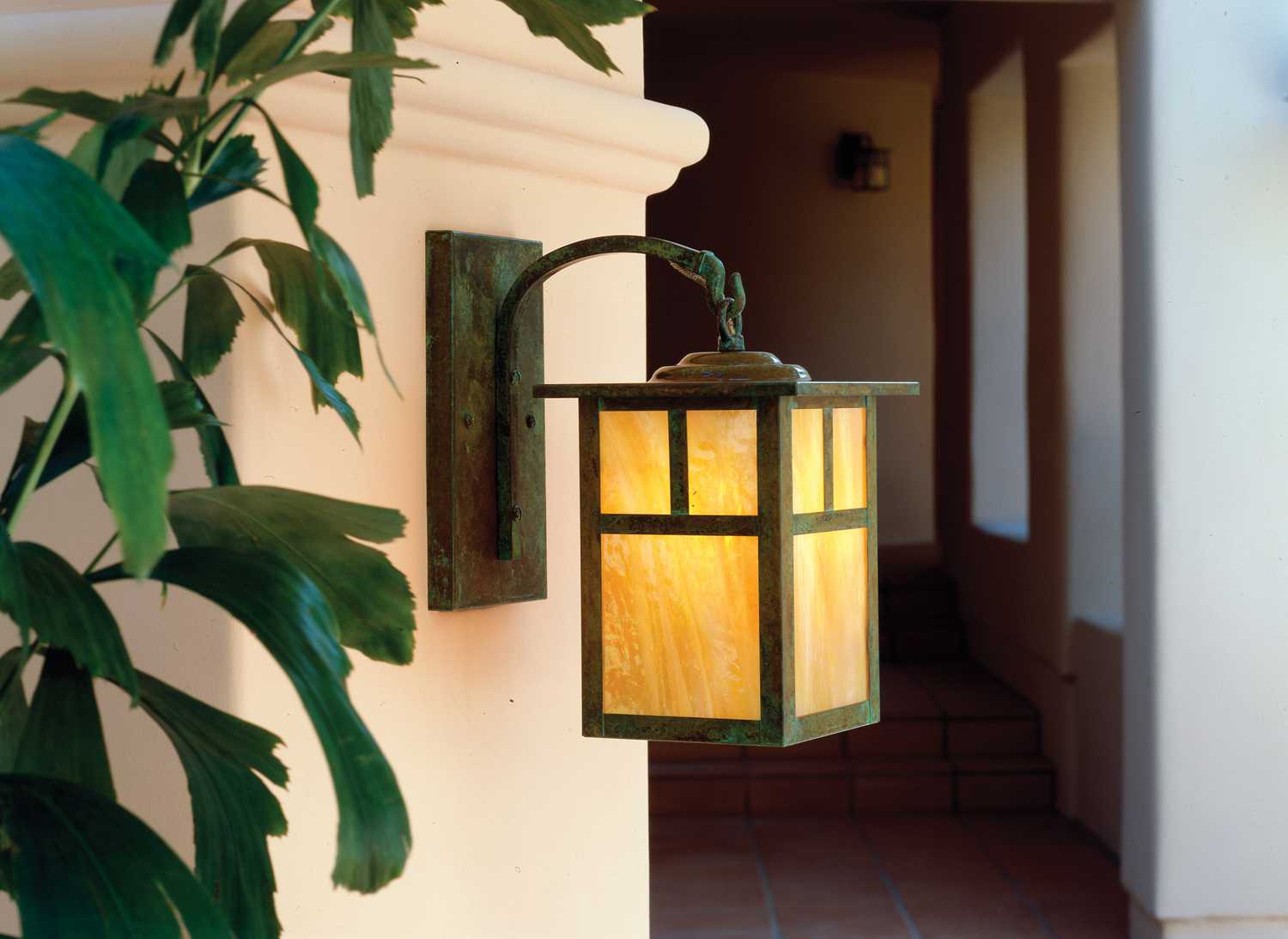 Arroyo Craftsman Mission Outdoor Wall Sconce
Add Some Light
In the summer, the long days meant that you could while the hours away on your patio, enjoying natural light well into the evening. But in the shorter days of winter, darkness sets in early, leaving you little time to enjoy your patio if it's not well-lit.
This is why incorporating plenty of outdoor lighting is an important part of your winterization. There are a variety of options available, including lights that mount on the walls and ceiling, and even stand alone as vertical posts. Floor lights can also be used to illuminate steps and walkways, or simply to provide a soft, moody glow.
Winterize Your Patio with Ease