If you're looking to fill your patio with a wave of coastal design ideas but don't know where to start, PatioLiving can help. Explore our furniture options today!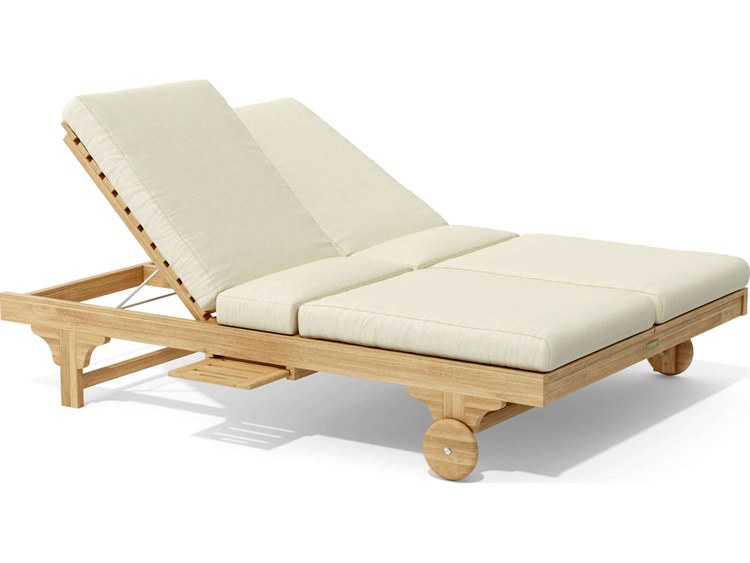 Do you find yourself California dreaming or fawning for Florida? Even a dry and landlocked domicile can bring a splash of the ocean breeze to homeowners and visiting neighbors with a bit of decorating know-how. If you've always wanted your backyard to provide the easy feeling of a beachside resort at summer but don't know where to begin, start reading this list from PatioLiving right now for a bevy of coastal design ideas!

Pool Furniture
Nothing lends itself to a relaxed aquatic aesthetic quite like furniture that's built specifically for poolside relaxation. These quirky Adirondack chairs can bring a blast of tropical color to your yard, and if anything goes hand in hand with a lazy summer day it's a sturdy, comfy hammock. Even a home without a pool can soak in a lot of personality from items meant to help you kick back after a healthy swim.

Umbrellas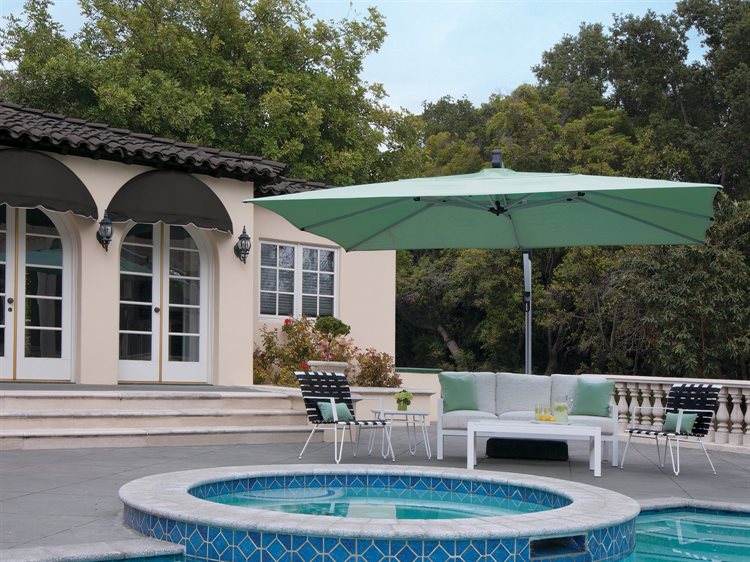 Keeping your furniture safe from the scorch of the sun is going to be vital for pulling off any of your coastal design ideas with finesse. As relaxing of a space as you create, it's tough to enjoy an outdoor space through a skin-searing sunburn. Patio umbrellas work perfectly to keep you outside without fear of paying for it later. Depending on your taste in style and functionality, you can find wind resistant umbrellas, shade sails, and other options to suit your outdoor needs.

Gazebos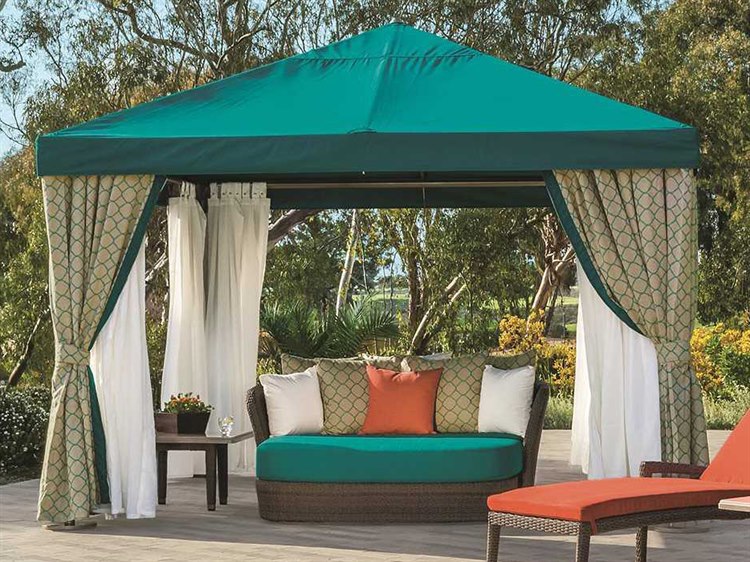 If you're looking for a piece that will make you stand out from the pack, a gazebo is a restful spot that invites backyard fun. These attractive structures are the pinnacle of class and luxury and can fulfill any number of coastal design ideas with offerings made from bamboo, cabana designs, and more. We guarantee our gazebos will give you the coolest deck on the block (in more ways than one).

Swings
A good swing offers a certain joie de vivre that other kinds of furniture can't compete with. Nothing forces you to slow the pace down like relaxing in a swing with a cool drink in hand. And swings make for lovely perches to cuddle up on as you and your sweetheart enjoy your private outdoor space. A cushioned single swing or cotton rope swing are practically custom-built for bringing your coastal design ideas to life in your own backyard.
For more coastal design ideas, refer to our Beach House Design Idea page. Every day can be a trip to the beach or ocean with the sets or individual pieces in this collection.
PatioLiving offers a price matching guarantee that ensures you're getting the best value on high-class furniture. We offer a vast range of pieces that are certain to work with any budget, mood, or style that you desire. Shop PatioLiving today for the finest finds at an excellent value. We've got the best in coastal design ideas, cutting-edge conversation pieces, and so much more.