FREE SHIPPING ON ALL ITEMS
CALL US:

888.761.4777
Skyline Design

Skyline Design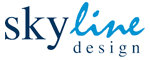 Authorized Dealer
Skyline Design
Brand Story
Skyline Design offers high-end patio furniture in a varied mix of ultra-contemporary distinctive styles. Headquartered in Miami, FL, this global brand boasts an extensive network of dealers, sales representatives, manufacturers, and showrooms. Its products are currently distributed around the world, in over 50 countries. The company prides itself on producing elegant and lasting furniture suitable for commercial and residential settings alike. The brand's furniture is equipped with the comfort, elegance, and beauty of interior designs fused with outdoor specific styles to help you enjoy an upscale outdoor space. The brand invokes the finest characteristics of Old Hollywood style, merged with a chic 21st century perspective. Crafted from a variety of fine materials, with numerous color selections to choose from, the brand's furnishings and accessories bring energy and grace to any terrace, lanai, deck, balcony and patio.
Product Line
Furnishings from the brand replicate the comfort specifications of indoor furniture, with additional elements appropriate for outdoor use. Their line includes synthetic wicker and aluminum furnishings in varied contemporary styles. The Skyline furniture inventory features deep seating options including lounge chairs, lounge beds, and sofas. The forward-thinking brand also offers dining tables, end tables, pedestal and box planters, and more. For optimum comfort and ease of use, select furnishings feature attached lazy susan center trays, adjustable backs and bolsters, and sling pillow backs. Featuring high-tensile strength and chemical resilience, Skyline Design furnishings include materials on the cutting edge of synthetic technological advances. All Skyline furniture products are crafted from advanced synthetic wicker materials such as Viro, Raucord, Ecolene, and Polystrand. Furnishings are lightweight, 100% recyclable, and weather resistant. Cushions are crafted from UV and mildew resistant Sunbrella fabric.
The Skyline Design Furniture Aesthetic
These furnishings contribute to an elegant, stylish outdoor aesthetic and suggest a refined quality of life in any setting. Each Skyline Design furnishing is decidedly unique, with forward-thinking dimensional elements, ranging from sharp shapes to intriguing curves, that make for a chic space. For a stately look and improved comfort, most of the brand's furnishings feature oversized frames. The wicker weave of Skyline furniture is generally a tightly woven and thin band secured to a aluminum frame. Available cushions have a rich penchant for intricate details, with contrast banding on lounger and back cushions, various throw pillows and bolsters, and numerous color options available.
Skyline Design Furniture In Your Backyard
Select models include removable cushions and mesh bottoms for quick drying and high durability, and the brand's furniture generally arrives fully assembled for immediate use. Each piece from the brand is crafted to create an immersive, upscale outdoor living experience, with dining groups, lounge sets, and options suitable for grouping in commercial settings such as hotels or resorts. Complete your Skyline Design arrangement with planters that seamlessly incorporate natural living plants, and screens, ideal for dividing or defining areas on your patio or deck.
+ More
- Less
Shop Skyline Design Collections
Shop Skyline Design Categories
Shop Skyline Design Products