Sunvilla
Sunvilla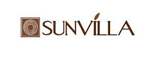 Authorized Dealer
Sunvilla
Brand Story
Sunvilla Furniture offers a varied inventory of dining and lounge patio furniture, with timeless styles that incorporate modern details and elements of casual sensibility. Founded by patio furniture industry veterans with over 50 years of combined experience, the brand is knowledgeable of both the retail and manufacturing processes. The company's motto is "listen first and talk second", which speaks to Sunvilla's commitment of providing superior service and products. The brand strives to create furniture that caters to the exact needs and aesthetic preferences of customers. With a dedicated team of designers, Sunvilla carefully studies the market and emerging technologies to design pieces that blend classic elegance, desired functionality, and modern appeal.
Product Line
Sunvilla manufactures sophisticated furniture with intricate details suited to appeal to varying tastes and outdoor needs. The company's inventory includes a variety of styles and finish options made durable with sturdy Sunbrella fabric cushions. The brand's furnishings include fire pit tables, dining tables, sofas, and chaise lounges. Their line includes furnishings constructed from sturdy steel and wrought iron to aluminum materials, with timeless wrought iron vine designs and mesh metal tabletops prevalent throughout various collections. Additional styles available include sling and wicker. The company's products are naturally weather resistant, for resilience to the damaging effects of wind, rain, or snow. For premium functionality and versatility, select products feature deep-cushioning, folding frames, adjustable backs, swivel, and tilt mechanisms. Select chairs are also stackable for simple and efficient storage. The brand's products include a standard warranty on all components, from frame finish to cushions.
The Sunvilla Furniture Aesthetic
The brand's aesthetic is marked by classic styles, elegant curves, and natural hues. Metal furniture finishes are generally dark brown or black, making it easy to incorporate the brand's pieces into any pre-existing furniture arrangement or outdoor aesthetic. Cushion colors similarly reflect natural hues, such as tan, green, or earthy red, and cushioned furniture options include thin seat cushions and deep seat and back cushion models. Collection styles vary from modern casual to classic elegant, and reflect the aesthetics of iconic locations, such as Florence, Monaco, and Cambridge.
Sunvilla Furniture In Your Backyard
The brand's furniture transports the aesthetic of dreamy locales straight to your backyard or patio. No matter your size space or style of entertaining, the brand offers a diverse variety of furnishings, with pieces suited for almost any outdoor commercial venue or private residence. The company offers furnishings in a variety of styles and sizes, making it easy to find pieces complementary to your personal decorating styles.
+ More
- Less
Shop Sunvilla Collections
Shop Sunvilla Categories
Shop Sunvilla Products