Lava Heat Italia

Lava Heat Italia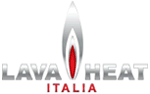 Authorized Dealer
Lava Heat Italia
Brand Story
Founded by industrialist JR Zioni in 2007, Lava Heat Italia produces stylish and modern outdoor heaters and fans engineered for durable functionality and striking visual impact. JR Zioni conceived the heater brand after moving to Modena, Italy. There, he assembled a team of skilled and dedicated designers and engineers to craft the premier Lava Heat Italia heater, the Lava 2G. With a cutting-edge design and superior performance ability, the heater quickly gained popularity among commercial buyers, positioning the company for continued success and expansion. Defined by its commitment to constant innovation in design and producing high-quality products, the company is now based out of Los Angeles, California and the brand's heaters and fans are distributed across the United States and Canada. Popular in commercial venues, but appropriate for residential settings as well, Lava Heat Italia heaters bring an element of exceptional functionality and unique decorative appeal to any outdoor space.
Product Line
Lava Heat Italia heaters and fans are engineered for solid construction, refined elegance, and efficient functionality. The brand boasts some of the highest BTU ratings in the industry, making these high-performance heaters suitable for warming sizable patio areas. Most models are offered with a standard 10 year warranty, speaking to the brand's commitment to providing durable and long-lasting products suited for years of outdoor use and enjoyment. The brand produces both standing and tabletop heater models, with collapsible and slim standing options available. Slim models are ideal for arranging between restaurant dining tables or chaise lounges in any commercial space, and collapsible models offer advanced portability and compact storage versatility. Select heaters feature built-in tables, safety tilt switches, telescopic height adjustment, remote control operation, or wheel casters. The company also produces stunning spiral flame heaters, for an upscale, authentic look. These heaters include extensive safety mechanisms including safety shut-off valves and safe-to-touch frame units. For cooling your outdoor patio space, the brand produces stylish misting fans with several speed settings and oscillation controls.
The Lava Heat Italia Aesthetic
Lava Heat Italia has distinguished itself as a leading visionary in the patio heater market. The brand consistently produces innovative and stylish heaters and fans unlike anything the industry has ever seen, while also delivering superior performance and reliability. Their collection of innovative misting fans were designed to emulate the look of turbo jet engines, and offer efficient cooling comfort as well as a fresh and unparalleled aesthetic. Contemporary heater models feature distinct and varied visual stylings, with features such as real flames, and tempered glass and metal cage frame designs available.
Lava Heat Italia Heaters In Your Backyard
The brand's products are decidedly contemporary, with intriguing experimental designs that add an element of unique luxury to any patio or deck. Most models are available in several finish options including striking bronze, grey, and copper options, making it easy to find a heater that appeals to your personal style preferences. Many Lava Heat Italia heaters include adjustable controls, allowing you to control the amount of heat produced by your heater for precise environment regulation. These heaters are ideal for styling in both commercial and residential settings and appear well alongside any modern patio arrangement.
+ More
- Less
Shop Lava Heat Italia Collections
Shop Lava Heat Italia Products